The popularity of the smartphone has brought about a boom in mobile gacha gaming, with a lot of players losing themselves in virtual worlds inside their mobile phones.
Mobile games in Japan are usually known as gacha games, from the Japanese word for capsule-toy vending machines. Among the many gaming genres, Gacha games are relatively new but have quickly gained popularity in Japan and many other parts of the world.
Gacha games are so popular right now and this has prompted a lot of searches and queries like "What are the best gacha games? and "What are gacha games"?
Gacha games primarily have the Gacha mechanics where you pull something like a toy-vending machine to get random virtual items like new characters, costumes, and armors.
It is a term usually used for mobile games that use the loot box-style system. These kinds of games are pretty popular these days. Gacha or loot box elements can be applied to many genres from strategy to adventure.
It helps you build your new fantasy world with an army of strong characters. However, to get a chance to pull the Gacha, you either need the in-app currency or real money. And that is where the game gets interesting.
Got you hooked, isn't it?
Well, In this article, we bring you the 8 best Gacha games for Android that are easy to play and do not bug you consistently with in-app purchases using real money.
In case you are a passionate RPG gacha player, these games will most likely keep you glued to your device a lot more than they should.
We have included games which not only offer Gacha mechanics but also have an enthralling storyline with a wide range of characters.
Apart from that, as a matter of caution, try to use the Gacha system through the in-game currency rather than spending money on buying characters and outfits as the game can be very addictive.
Bleach Brave Souls
This game is a specialized gacha with the long-running shonen anime Bleach being the main theme. If you are familiar with the anime series, then you are absolutely going to love Bleach Brave Souls.
Brave Souls is a real-time, beat 'em up action title with various RPG elements like character upgrades and gears. Along with a great story with input from the series' author, the game also has a PVE and PVP mode.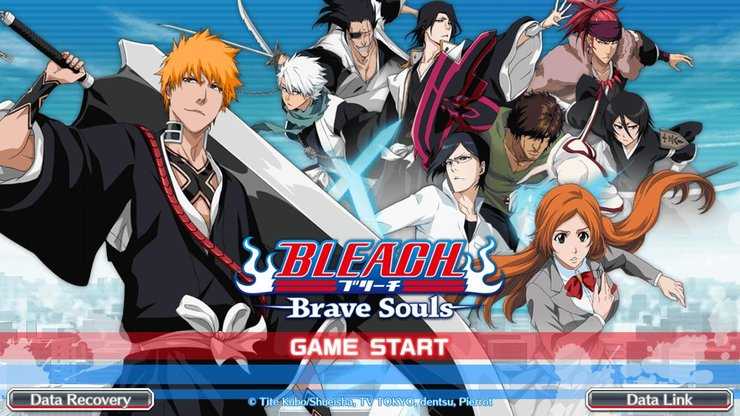 It's based on many characters from the Bleach universe with special moves and unique skills. You can further build the characters on your own and create an army of warriors exactly the way you want.
And for building more characters with special abilities, you need to carve your way to victory which will give you in-game rewards. Now, you can use this reward to spin the Gacha and get your favorite anime character, armor, outfit, and other items.
Other than that, Bleach Brave Souls is also pretty capable on the graphics front. It has a 3D graphics gameplay with fast-paced action. If you are a fan of this manga series, Brave Souls is definitely worth trying.
Honkai Impact 3rd
Honkai Impact 3rd is another intense RPG game that features Gacha mechanics. It is probably amongst the most engaging game on this list.
The developers made it with an astounding level of production values. It features an extended main story and so much bonus content. The game revolves around three unique characters known as Valkyries. Each Valkyrie has unique skills and attacking capabilities.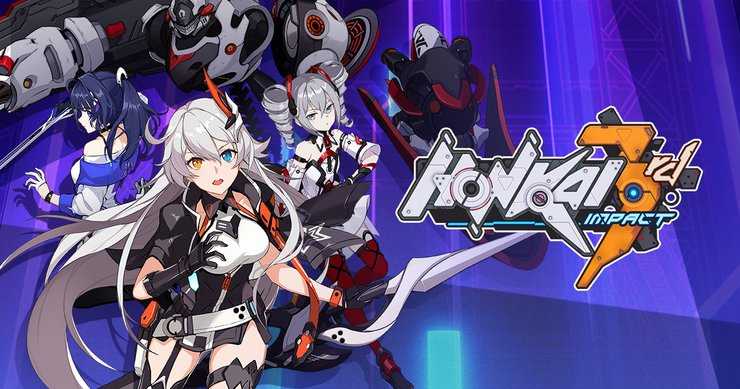 You can switch between characters and fulfill the team roles with various weapons and equipment. You can get new weapons by either crafting or through the Gacha system.
The more victories you have, the more in-game resources you will earn. As a result, you will be able to obtain powerful weapons called "Stigmata" from the Gacha system.
Along with its hack and slash gameplay, other gameplay elements like platforming, bullet hell, shoot 'em up and dungeon crawling are also included in multiple modes. The game has also spawned multiple manhuas, an anime, and various promo videos.
All in all, Honkai Impact 3rd is an action-packed RPG game on Android with Gacha mechanics and you should not miss it.
Azur Lane
Azur Lane does not need much introduction as it is one of the oldest and most popular Gacha games. Azur Lane is a Naval Warfare game with a character roster being the warships from World War 2 personified and Gacha mechanics.
The game consists of more than 300 characters and you would control up to 6 characters, advancing in the map to shoot at the enemies appeared while dodge the bullets fired by them.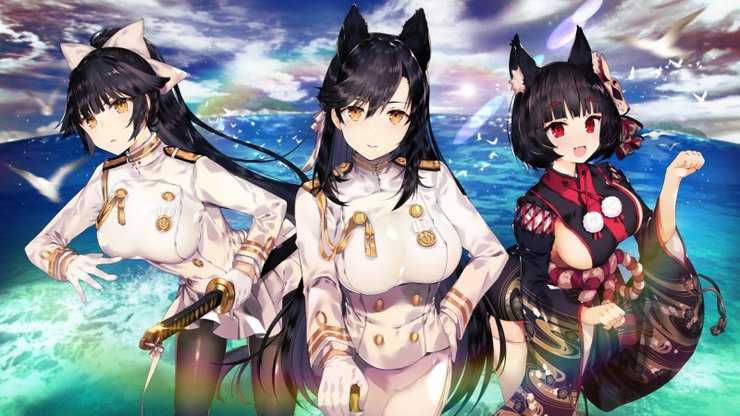 Here, you can build your own fleet from more than 300 types of warships, collected from all over the world. And you can get these ships by earning rewards inside the game.
Accompanied with that is the RPG elements with enhancements, skills, and gears, providing extensive depth for the game.
You can use the earned rewards to buy in-game currency, and then you can pull Gacha for new ships. No need to spend money on in-app purchases.
Besides that, It has a mix of many gaming genres like 2D shooters, RPG, and tactical games. Azur Lane also has a pretty high production value, with excellent character designs, music, voice, and graphics.
The best part about Azur Lane is that it's easy to play and the interface is very intuitive. If you are completely new to Gacha games then this game is highly recommended as your pilot game.
Dissidia Final Fantasy Opera Omnia
Dissidia Final Fantasy Opera Omnia is based on the RPG theme with Gacha mechanics. If you have played titles from the Final Fantasy series earlier, then you are going to love Opera Omnia.
It is one of the best Gacha games on Android and not only that, Dissidia Final Fantasy takes a different but similar approach to gacha gaming.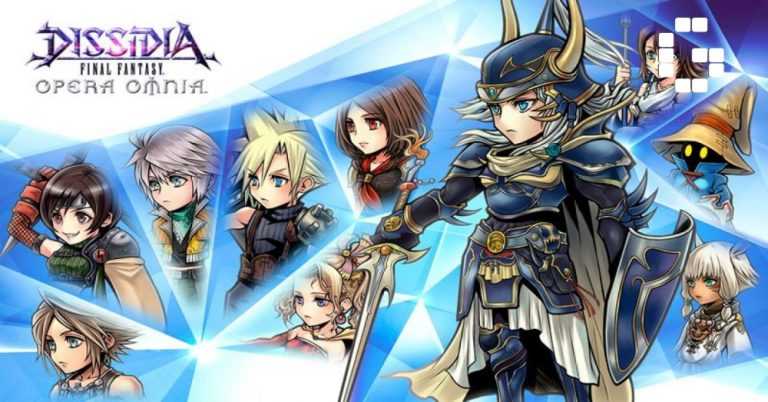 You have all the characters from the Final Fantasy series with a compelling storyline and powerful deities in the game. If you are a newcomer, there may be nothing to fret about.
The game allows you to collect a wide range of characters from its in-game reward system. You can pull a Gacha anytime you need a new weapon or a character.
Apart from that, the game has a turn-based combat system where you have to maintain a balance between your offense with defense and wait for the right time to strike. This is surely one of those games you should not miss in life.
The Alchemist Code
The Alchemist code is a popular mobile RPG gacha game. The usual thing is the regular RPG mechanics, but the Alchemist code makes use of strategy RPG mechanics.
The strategy RPG mechanics are not too different from the regular RPG mechanics, so, it doesn't take time to adjust and get your sweet moves and touches.
The Alchemist Code embodies everything that you wish to have in a Gacha-styled game. You have jRPG (Japanese Mobile Strategy RPGs), plenty of tactical elements, anime-styled scene, superb graphics, and a great background score.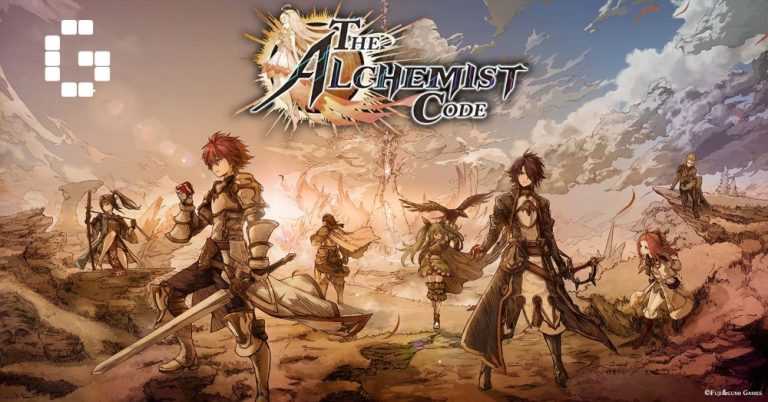 The Alchemist Code was developed with a turn-based tactical combat system that features similar elements to other popular titles from the genre such as the popular tactics employed in Final Fantasy.
Not to mention, the ability to play your cards by pulling the Gacha. It's a game where you have to master the arcane power of Alchemy and change the future.
And for that, you have more than 50 characters which are intricately developed. You can collect the characters and evolve into a powerful new avatar with supreme abilities.
The best part about this game is that it allows you to play against your friends in a four-person multiplayer co-op. You can battle against your friends and get rewarded to buy new characters.
Simply put, The Alchemist Code is a thrilling Gacha game on mobile with many genres and thrilling elements.
Dragalia Lost
No matter how many times you play this game, Dragalia Lost does not lose its charm. It's an action-packed RPG game where humans and dragons come together to fight enemies.
This game is based on swipe-controlled gameplay. It is an action RPG with an engaging storyline about the existing bonds between dragons and humans.
You'll find more than sixty different characters available to select from and aid you while on your mission to conquer your foes. Moreover, there's a vast array of special skills and powerful attacks you can use such as transforming yourself into a dragon.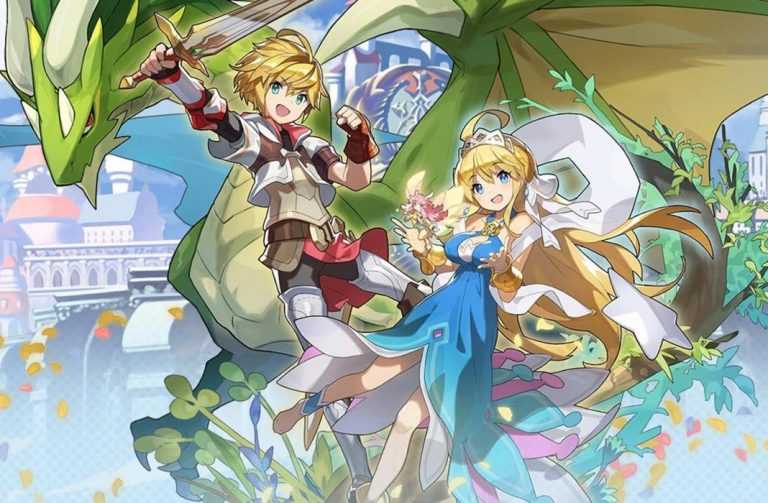 Again, it's more about the story here, but there is the Gacha element. You can conquer enemies by using unique skills and special armor.
In return, you earn rewards that can be used for spinning the Gacha and you can even become a dragon yourself. If you are looking for a graphics-intensive mobile game with Gacha mechanics then Dragalia Lost is among my best picks.
While Dragalia lost is free to download and play, it requires an internet connection to be able to access the gameplay, the vibrant display, the fantastic storyline, and other perks that come with playing this game.
Dragalia Lost appears to be getting bigger and far better with each passing moment; therefore, we highly recommend you load it up on your phone and enjoy its amazing graphics display and the features it possesses.
Tales of Erin
Tales of Erin is one of the most well-known mobile RPG gacha games online today. Tales of Erin is again what is generally called a Complete Gacha.
It has everything from RPG action to drama, tactics, and fantasy. This orthodox Japanese story revolves around a bitter conflict between humanity and the gods.
While that sounds exciting, there is more to unpack. You have anime-styled scenes, music that gels well with the gaming ambiance, and superb voice acting by the characters.
You will have to master the power of Divinity and create a new world order. In addition, the game has got some really great graphics with 3D animations and intense visuals.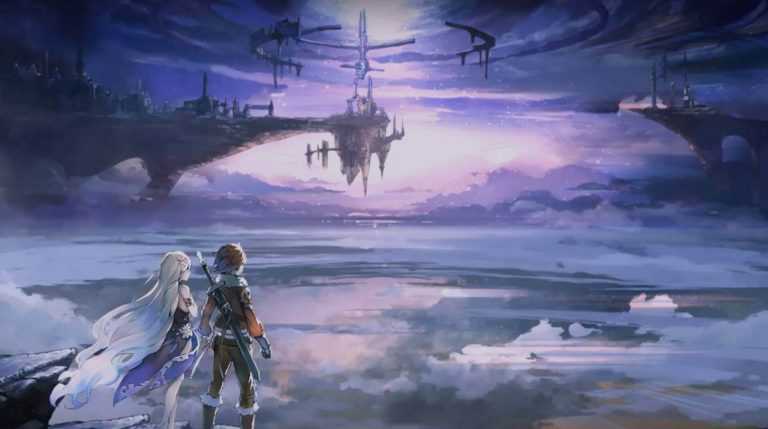 The visuals of this game are compelling as well as the story which is the backbone of any gacha game really. Alongside the stunning visuals, This orthodox Japanese story revolves around a bitter conflict between humanity and the gods.
You're going to love all the action, tactics, fantasy, drama, and intense battle graphics that this next-generation mobile RPG can offer.
Tales of Erin will see you trying to change the entire world's fate by mastering the arcane powers of Divinity.
Tales of Erin also features more than 80 unique heroes and a cast of voice actors alongside deep character progression to enhance your gaming experience. You can also play Tales of Erin with friends with its advanced real-time multiplayer feature.
Another Eden
Another Eden is one of the best Gacha games for Android that features a wonderful storyline along with impressive gameplay which most fans of the genre will appreciate.
You'll find rich & engaging console-quality gameplay optimized for mobile devices. This RPG takes you on an epic journey across space & time. It was developed by internationally acclaimed creators of the popular anime series.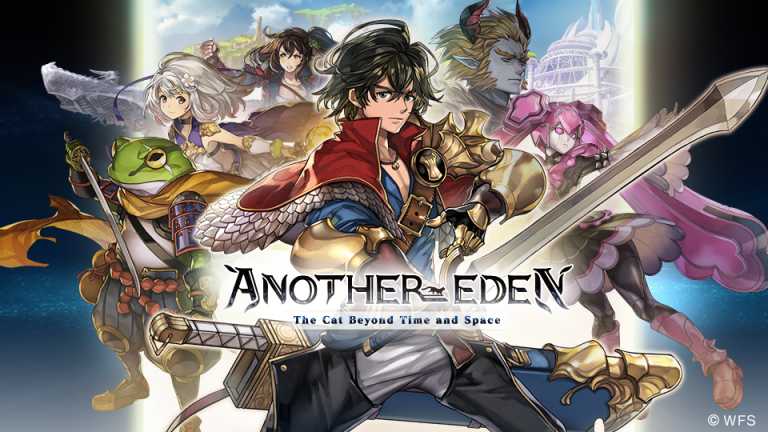 Another Eden was hugely anticipated by fans around the globe, as the game showcased writer Masato Kato and music composer Yasunori Mitsuda, who worked together on Xenogears and the Chrono RPG series. There are some similar events in Another Eden and Chrono Trigger such as; Time travel and other story, design elements, and a few others.
You can also engage in story missions like early console JRPGs instead of the regular and conventional mission style gameplay.
The game has been praised for its interactive gameplay as well as the storyline, and with a port for the Nintendo Switch in production, Another Eden is a title not to miss.
Conclusion
That's it for our handpicked selection of the best Gacha games for Android. Since they are free-to-use, you can enjoy playing as many as possible. Definitely, there are many other new Gacha games, but the above listed are the ones that made it into our top 8 list for 2023 as the best gacha games. These eight gacha games should serve you well for now.
We have included video games which not solely supply Gacha mechanics but in addition have an enthralling storyline with a variety of characters. Apart from that, as a matter of warning, attempt to use the Gacha system via the in-game foreign money fairly than spending cash on shopping for characters and outfits as the sport will be very addictive.