Are you looking for Best  Cricket Games for PC?  Then you are in the right place! Every Cricket fan wants to know about the best Cricket Games for PC, so we will be discussing them in this article. Do you know the religion followed by most of the Indians? It's none other than Cricket.

We Indians are crazy about cricket. The very first thing that we learned in childhood is Cricket. If there is something that flows in our Viens other than the blood then surely it is Cricket.

Are you missing to go outside and play your favorite cricket shot with your buddies? Or are you missing your old team to experience the real fun in the cricket field? There can be various reasons to play cricket but unfortunately, you can't.

All thanks to this global pandemic. But the real cricket fans don't wait to go outside to enjoy their favorite sports, thus we brought you here an alternative for your love of Cricket. Though there can't be one.

Thus we brought you, your favorite cricket game in another format so that you don't have to wait for more to get the world unlocked. Yes, you heard it right, you can play your most favorite game, cricket, on your personal computer, by just tapping some buttons.

Now you might be thinking that there is a huge difference in playing on a personal computer and playing in the real field.

Yes, there was !!! But With the advancement in technology, everyday new and best versions of the most popular game, PC cricket games are no more different than real gaming. These games are capable of giving you the real-life cricket experience off the field.

Google play store has various collections on High-Graphics-Cricket Games for Android. And believe me, these games will never disappoint you.

The best Cricket Games for PC can make you feel the games like the real ones which you play with your friends in the field. Best graphics quality can develop the interest of the player in the game.

So here I am presenting you, the best Cricket Games for PC that will never bore you and keep your interest high in cricket. These games are in my top list of best Cricket Games for PC.

I have also mentioned the details of each game so that you can find all the details of your favorite game in one place. So keep reading to find the most amazing and awesome cricket game for your pc.
1. EA Cricket 2007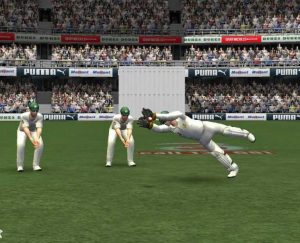 This game is specially designed for computers and laptops. The EA Cricket 2007 game was developed by HB Studios and then it was published by Electronic Arts(EA).

From the test series to the world championship, you can play any type of game that you want to play. The most amazing feature of Ea Cricket 2007 is that the commentary and the background sound of the game will remind you of the golden era of commentary, by our favorite commentator Sunil Gavaskar.
And more importantly, the graphics of Ea Cricket 2007 are close enough to give you a real-life cricket experience. Therefore this is at the number one position in the list of best Cricket Games for PC.
This game is available on Windows 7,8,10. I know that you must be impatient to know whether you can play the game or not. So I am directly jumping to the minimum requirements for this game.

The CPU for this game should be Pentium III or Athlon equivalent. And its speed must be 1 GHz.The most important thing is the RAM, for your surprise, this game only requires 256 MB. That isn't amazing.

If we talk about video RAM, then it requires 32 MB and free disk space of 1.2 GB. Windows 2000/ XP is preferable. It is recommended that your computer has a pixel shader of version 2.0 and a vertex shader of version 2.0.
2. Cricket 19 – The Official Game of the Ashes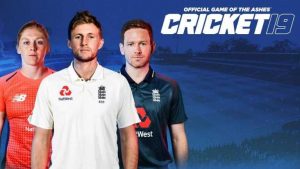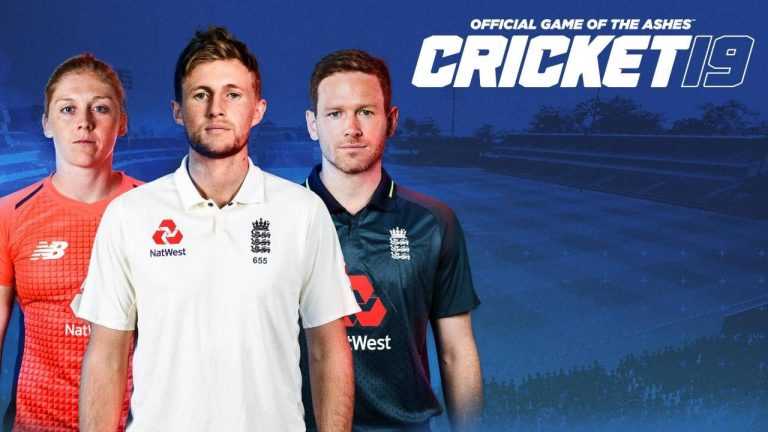 It is one of the latest versions of the PC Cricket games. This game is a blessing for the real cricket lovers, i.e. for those of you who love Test series like Ashes which bragged him the second position in the list of best Cricket Games for PC.
Cricket 19 game is also available on Microsoft Xbox One, Nintendo Switch, PlayStation 4, PS4, SteamPC, Xbox One. This is one of the recent versions of the most popular cricket game.

One of the important features of the game is its graphic. Even during the match, you feel like you are playing cricket in your real life. Like EA cricket 2007 you can also play all the game patterns in Cricket 19 like Test series, world championship, knockout matches, and T20 World cups.

For this game, one should have intel core i3-3210 or AMD Athlon ii X4 555 type CPU. and RAM should be of 4GB. Windows 7 (*64) or higher is preferred.

And the main thing is that there should be a free disk space of at least 25 GB. a pixel shader of 5.1 is recommendable. It would be best if your personal computer has an i5-4200 processor Or AMD phenom ii X4 970 can also work.

Try to free your computer by deleting some files. Because this game would work best when you have at least 8 GB RAM. windows 10 (*64) also does work best for a high-quality experience.

Published by Big Ant Studio, Cricket 19 is seriously a good and recommendable game for cricket lovers because of its high graphics and closeness to real cricket.
3. Don Bradman Cricket 17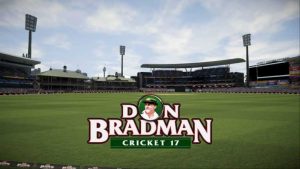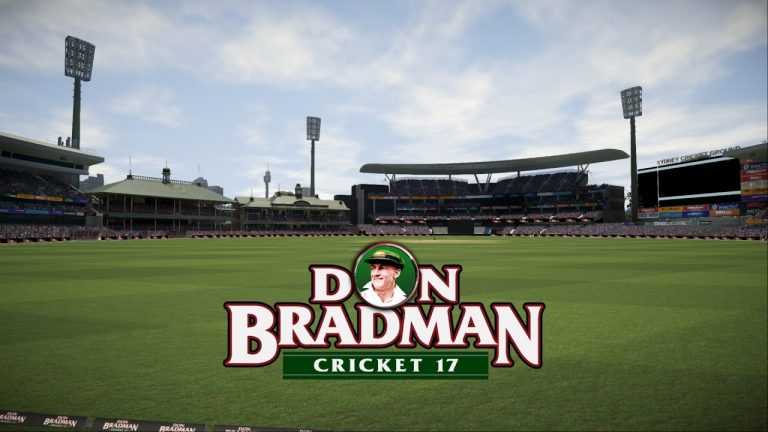 Released on 16th January 2017, Don Bradman Cricket 17 was first developed by Big Ant Studio but later on, it was published by Tru Blu Entertainment. Don Bradman Cricket 17 is available on Microsoft Window, PlayStation, and Xbox One.

The thing that makes this game really interesting is the variety of shots it has. Don Bradman Cricket 17 has a number of amazing shots such as helicopter Shot, Reverse sweep, and which a number of other cricket games do not provide. Such amazing shots have helped this to snatch the third position in the list of best Cricket Games for PC.

The minimum requirements for Don Bradman Cricket 17 game are that there should be dedicated video RAM of 1024 MB. and windows 7 (*64) or higher is more preferable.

An Intel Core i3-3210 or AMD Athlon ll X4 555 type CPU is a minimum requirement for Don Bradman Cricket 17 game. And last basic requirement of the Don Bradman Cricket 17 game, that there should be vertex shader 5.0 on your computer.

As technology is developing more and more advanced and latest computer models are available. And they all have the basic requirement which is needed for this game.
You just need to be careful of your free video space and data memory. These games take away more space and data. So I would recommend you to free up your computer space before downloading this awesome game.

So if we talk about the recommended requirements for this computer then I would prefer an i5-4200 processor Or AMD phenom ii X4 970 processor. RAM of 8 GB is good. And besides other basic requirements dedicated video RAM of 2048 MB is preferable for your amazing and best experience.
4. Cricket Captain 2019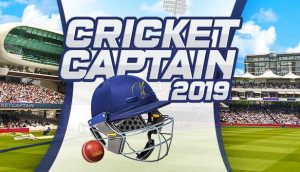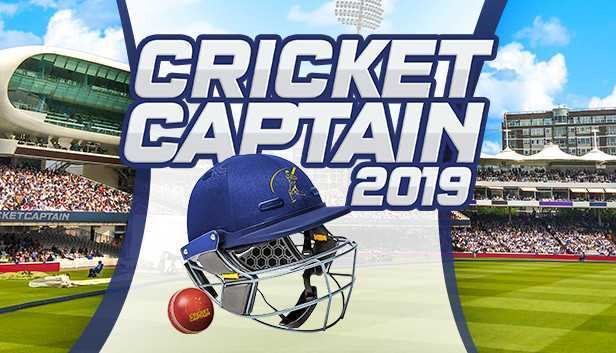 Cricket Captain 2019 is available not only for computers but also for androids. You can play this game on your android phones also. Cricket Captain 2019 both developer and publisher are the same. This game was published and developed for Childish Things Limited.

The most amazing and exciting part of this game is the amazing and unique feature of the Cricket Captain 2019. New tactical elements have been added, which includes an additional batting aggression setting, target run-date indicator, rebalanced one-day match engine, and left-handed wrist- spin bowler type.
In so many amazing features. There are also extensive additions to the database, which includes additional player records broken down by the static team played for.

Cricket Captain 2019 has some unique features that can literally blow the minds of cricket lovers because it has not only a single particular feature, the list goes on.
And in this never-ending list, one more feature of this game is a full database update (over 7,000 players, including every historical international player), with improved player generation, and balancing stats from all match types.

If we talk about the minimum requirements of Cricket Captain 2019 then, it requires a memory of 2 GB. and AMD Radeon HD 2600 XT of graphics card is required.
The Intel core of Duo T5200 will work. And the main thing is that the size of Cricket Captain 2019 is only 250 MB. If we talk about the operating window of Cricket Captain 2019 then, windows 7 SP1/8/10 can work too.

But besides these minimum requirements, it will be best if you have intel core 2 Duo E4600 as a processor, and AMD Radeon HD 6450 of Graphics card is also preferable for Cricket Captain 2019 game.
5. Brian Lara International Cricket 2007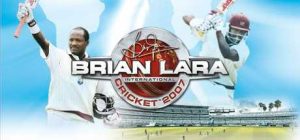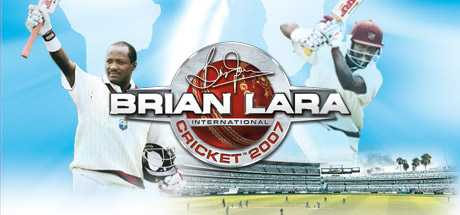 Brian Lara international cricket 2007 was developed by Code masters and published by the same. It is also available on Microsoft Windows, PlayStation, Xbox One. As the name suggests Brian Lara international cricket 2007 is endorsed by west India cricketer Brian Lara.

My list could never be completed without including this legendary game. This game has made a million memories for the 90s kids. If someone calls themselves a PC Games lover and has not played this game, he or she is not a true lover.
This PC cricket game edition has a separate place in the heart of the Cricket Game lovers. That makes it the perfect fit for the list of best Cricket Games for PC.

Talking about the minimum requirements of Brian Lara international cricket 200, it requires a minimum memory of 256 MB. It requires a hard drive of 4.5 GB with DirectX 9.0c. And there should be supported graphics cards for the same. Pentium iii 1.4 GHz or Athlon 1600+ is a minimum requirement for Brian Lara international cricket 2007.

Besides these basic requirements, if you want to feel an amazing and real-life experience of this game then I would recommend you to have a RAM of 1 GB in your computer with GeForce 6800 or Radeon X800 or above Graphics card will work best. Windows XP/Vista as an operating system will work best for Brian Lara international cricket 2007.
6. Ashes Cricket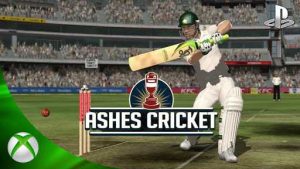 How can a discussion about cricket be completed without discussing the Ashes? The real aggression of the field is the symbol of Ashes.

Ashes cricket was published and developed by Big Ant Studios in November 2017. This game is specially designed for personal computers. But the important thing about this game is that it has included only the Ashes Test match between team Australia and England.

Apart from this Ashes Cricket has amazing High Graphics Quality, Commentary, LBW, and DRS systems which are the most adorable and best features a die-hard cricket fan is looking for. Ashes Cricket is available worldwide in Windows (7,8,9,10) and it is also available on Playstation 2.

Ashes cricket requires memory of at least 4 GB. and AMD Radeon HD 6670 Graphics card is a must for Ashes cricket. With intel core i3-3210. The required file size for this game is 12 GB. The operating system of Windows 7(*64) or higher is a must for Ashes cricket.

Ashes cricket will work best if your personal computer has a memory of at least 8 GB. AMD Phenom ii X4970 CPU and AMD Radeon R9 390X Graphics card will also work best for this game.
7. Cricket Revolution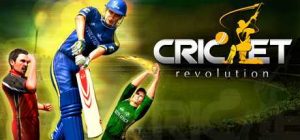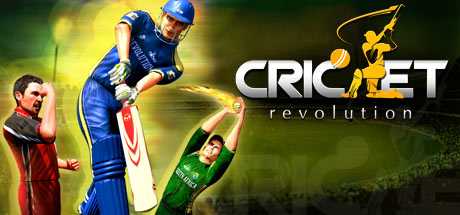 These are the most popular games in recent years. But as I mentioned previously, due to the latest technology many cricket games with more high graphics are developing day by day. That's why the popularity of this game has faded out from the gamers.

 Mindstorm Studios developed and published the Cricket Revolution. It is available in all platforms windows(7 or higher) and others.
The minimum requirements for this game are Pentium 4 CPU with 512 MB RAM. And also for its high quality, a 128 MB video card is important. Besides these important requirements,1 GB storage should be there on your personal computer with DirectX 9.0c and Windows/XP/Vista as an operating system.

Now it would be best if you will know about the recommended requirements for this game so that you can easily play with your computer. So besides these basic requirements, it will be good if you have an intel 2.4 GHz core processor and at least have a 1 GB RAM. and the most important thing is that the cricket revolution will work best if you have 256 MB 6600 Nvidia graphics cards.

This game is seriously fun when you play it. But I think it lacks only in graphics as new and high graphics cricket games are available in the market. That's why it never became as popular as other games in the market.
8. Big Bash Boom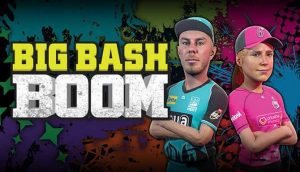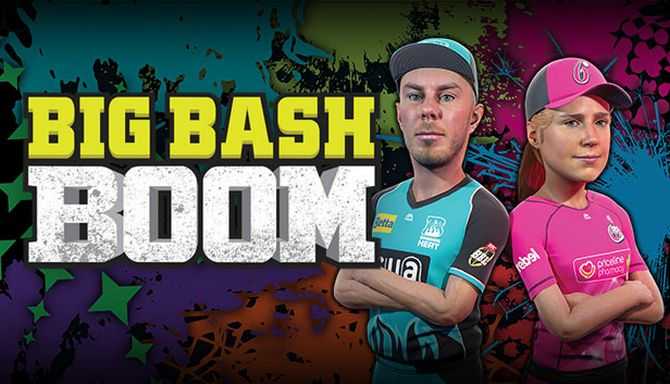 Big bash boom is quite unique from other games. It is an arcade-style cricket game. Cricket fans are more attracted to this game because of its Bobble headed Players feature. The big bash boom has a full license. One of the advantages is that players, squads, teams, and stadiums are all the same as they are in BBL and WBBL 2018/19.

The special features of a big bash boom are the special effects like flaming trails when a player hits a six, beach ball-sized cricket powerups amongst many others.

Big bash boom is available on various platforms like Microsoft Xbox One, Microsoft Windows, Nintendo Switch, PlayStation4, PS4, Sony PlayStation 4, Steam PC, and Xbox One. like batsmen, powerups are also available for the bowlers as well.

The most important feature of this game is when the ball size becomes huge when a batsman uses a powerup. And that bat size shrinks to that of a stump when the bowler uses powerup. Big bash boom games seriously excite you more when you play it with your friends.
9. Stick Cricket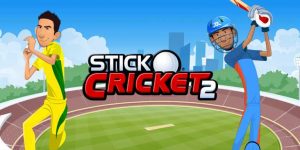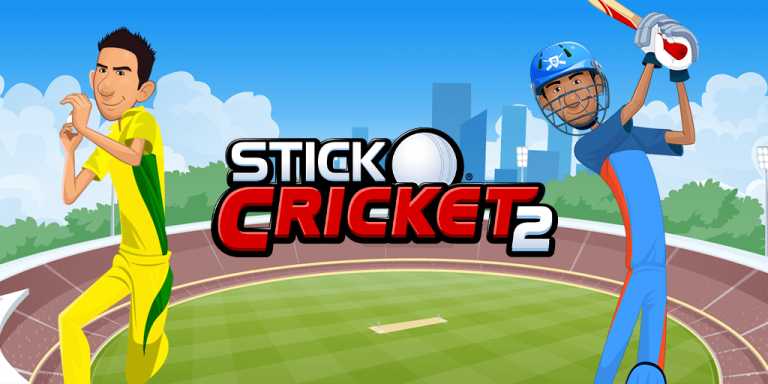 This game is one of the top PC Cricket games in the list of the top 10 best cricket games for personal computers. The rating of this cricket game is the highest on the App Store and Google Play.

Stick Cricket offers a chance to play a huge range of shots which includes the scoop, switch hit, and ramp. You can also upgrade your bowlers so they reach their full potential. Play 1vs1 in real-time, multiplayer against players from all over the world.
You can also raise the stakes by unlocking stadiums all over the world. You can get this app from google play or app store.

Stick cricket is a multiplayer game. You can play it on both Android and iOS. Its important feature is that in this game you can create your captain, build your dream team, and can establish a dynasty. Besides this, you can recruit coaches. Apart from these features, there are other features of Stick Cricket.

With the new advancement in technology, new cricket games are developing. Choosing the best from it which is also suitable for your computer is a difficult thing. But if you look at the details and special features of the game then you can easily compare and figure out the one which is best suitable for you.
The games which I have mentioned here are the best and popular games till now. You will surely like them when you play them on your computers. So what are you waiting for?

Download the games from the list of best Cricket Games for PCs. Invite your friends and show them your cricket skills. Don't forget to tell us your favorite PC Cricket game in the comment box.