How to appear offline in the league of legends is a popular question everyone wants to know the answer to. This is because of the huge user base and fan following of lol. Even, league of legends is counted in the selected few games for which critics highlighted accessibility, production value, and character design. 
Within the game, players can socialize with each other, thanks to the multiplayer feature. Some of you may have found your overseas friends, some of you might get new friends.
After all, League of Legends is a multiplayer game. But, sometimes your introverted sides come out and you want to spend some time alone in the game without getting bothered. If you are figuring out how to stay away from other players for some time? Then you are in the right place.
Offline mode is an amazing way to play league of legends silently, but how to appear offline league of legends? league of legends appear offline feature is very simple and easy to integrate.
There are numerous ways to appear offline in a league of legends. One can appear offline manually as well as with the help of a third-party application.
Either way, you can enjoy the relaxing gameplay without any disturbance or frustration. Playing offline is not only peaceful but also mood refreshing. If you are someone who is desperately looking for ways to appear offline, then here are some of the ways to appear offline in the league of legends.
How to appear offline methods in League of Legends?
The league of legends offers a place to socialize with players from around the world. League of legends has become a community of players in itself, where more than 100 million players come together from the world to play together.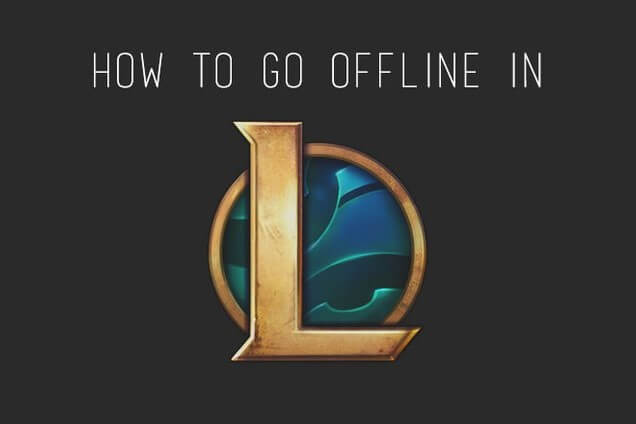 But, sometimes some of them frustrate you, and sometimes they are difficult to handle. Well, in that case appearing offline in a league of legends is the best way to play the game in a relaxing way.
We have gathered some of the methods and ways to appear offline in the game.
Method 1: Appearing offline in the league of legends with the help of a command prompt
Let's see how to appear offline on the league. So, next time you can appear offline, with a relaxed mind and a bucket of popcorn in your corner. You can simply just move out of the server to play offline.
In simple ways, Riot Games won't be able to find you on their server as you are already blocking your PC to appear anywhere and on any server. You can do so by not allowing the server's IP address.
By this method, you will be disconnecting PVP chat, this will allow you to hide from your online friends as they won't be able to see you online. No frustration, only relaxing gameplay.
The best part about this method is that you won't need a program, software, or advanced level coding knowledge. Anyone can do so by following some steps
Step 1: You need to check whether your Firewall or Firewall settings are ON. If not, you need to go to the search bar, and then type "Windows Defender Firewall" and click enter. A dialogue box will pop up on your screen and from there you can On the Firewall settings.
Step 2: Now, you need to go to the search bar once more, and type "CMD" or "Command Prompt". A list of options will be available for you.
Step3: Now, right-click on the Command Prompt option and select "Run as Administrator". A command prompt screen will open.
Step 4:
Copy and Paste the following command prompt and gently hit Enter. 
netsh advfirewall firewall add rule name="lolchat" dir=out remoteip=192.64.174.69 protocol=TCP action=block
Step 5: After entering, the program will run immediately. But, the only issue is that the above-stated IP address is of North America Server. In order to change the Server, you need to replace the IP address of the North American server with the server you are playing on. Below we have listed all the available servers and their Internet Protocol Addresses.
Brazil – 104.160.152.3
Europe Nordic & East – 104.160.142.3
Europe West – 104.160.141.3
Latin America North – 104.160.136.3
North America – 104.160.131.3 or 104.160.131.1
Oceania – 104.160.156.1
Russia – 162.249.73.2
Philippines – 122.11.128.127
That's it now you can appear offline and even play offline without any hassle. You can play normally however, you will not receive any messages from your friends as you are not playing on the server.
Also, as you are offline, your progress will not be saved on the server. Therefore, in order to save the progress, appear online when you are about to shut down the game.
How to appear online again?
We know, you all are wondering, How to appear online again? Well, appearing online is as easy as appearing offline. In fact, appearing online is way easier than appearing offline. In order to appear online again, you need to follow the same step as stated above.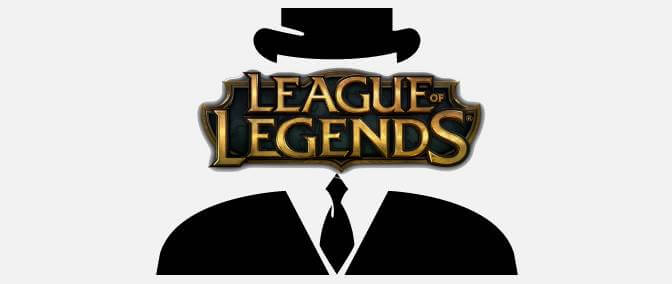 Open the search bar, type "CMD" or "Command Prompt" and hit enter. Now, paste the below-written code and hit enter.
netsh advfirewall firewall delete rule name="lolchat"
After hitting enter, you will be able to play league of legends online again with your friends. But, make sure that your Firewall is still ON when trying to appear online, otherwise, this code will not work and you won't appear online to anyone. 
Some other things to take care of is that you need to appear online before shutting down. Otherwise, you may not be able to appear online frequently, Riot Games server for league of legends may then take time to recognize your PC. 
Method 2: Appear offline in the league of legends using Deceive software
If by any chance the above method does not work or if you do not want to play with the command prompt. You can go to Deceive software.
Deceive is software designed specially to make your player offline in the league of legends. Deceive software automatically blocks your connection and allows you to play offline. In simpler terms, Deceive software hides your PC from the Riot Games server.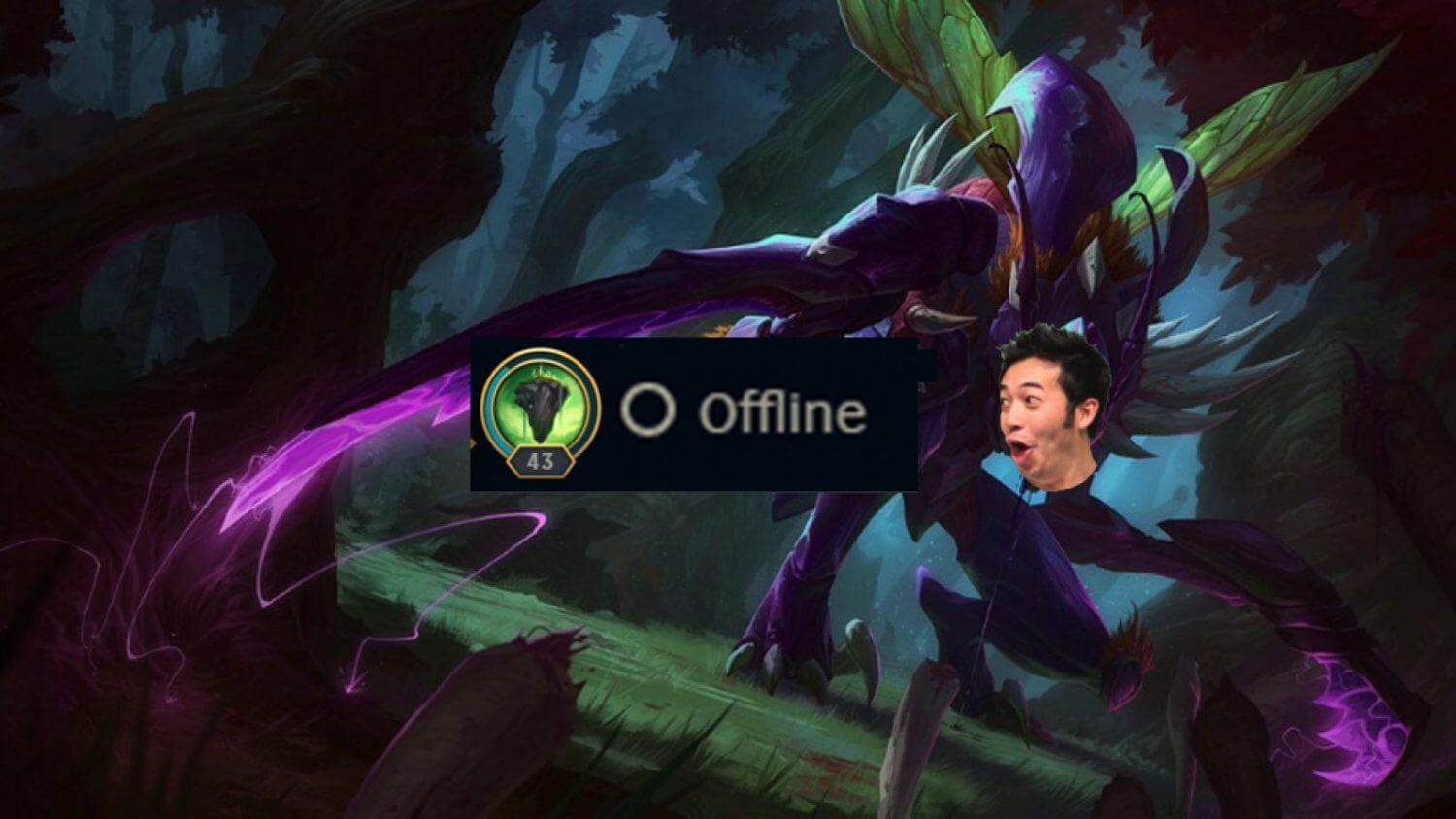 Therefore, no other player can see you and you can play offline unless someone uses a third-party software op. gg, which allows you to check who is in the game. 
Deceive software is a third party application, which can be downloaded from GitHub. But, as a third-party app, you have to be very careful and use it at your own risk.
Now, in order to use Deceive software, you need to download it from the GitHub page and install it on your computer or laptop. Now, launch a league of legends that deceive software clients instead of regular lol clients.
This will automatically make the required changes such as making you offline in the game. 
Known Issues with Deceive software
There are few known issues with Deceive software such as you are still online or error messages popping up after launching league of legends with deceiving software. We have a solution for both the conditions:
If you are still online while playing, try re-launching the game with deceiving software. It happens because of the block access to chat one way only, It is very normal and it happens most of the time. Re-launching the game with deceiving software will fix this issue and you will be able to play conveniently then. 
Other than that, if you are getting an error message when launching the game with deceiving software, make sure to run it in admin mode. In fact, on the first try, run it in admin mode to avoid this issue.
If by any chance you are still getting error messages, then you need to uninstall League of Legends and re-install a few minutes later. This will solve this issue and you won't be getting error messages again after that. 
Reasons to appear offline
There can be various reasons to appear offline. We have noted down some reasons why you need to league appear offline.
Most of the players around the world want to appear offline because they are too busy to chat with others or play with others.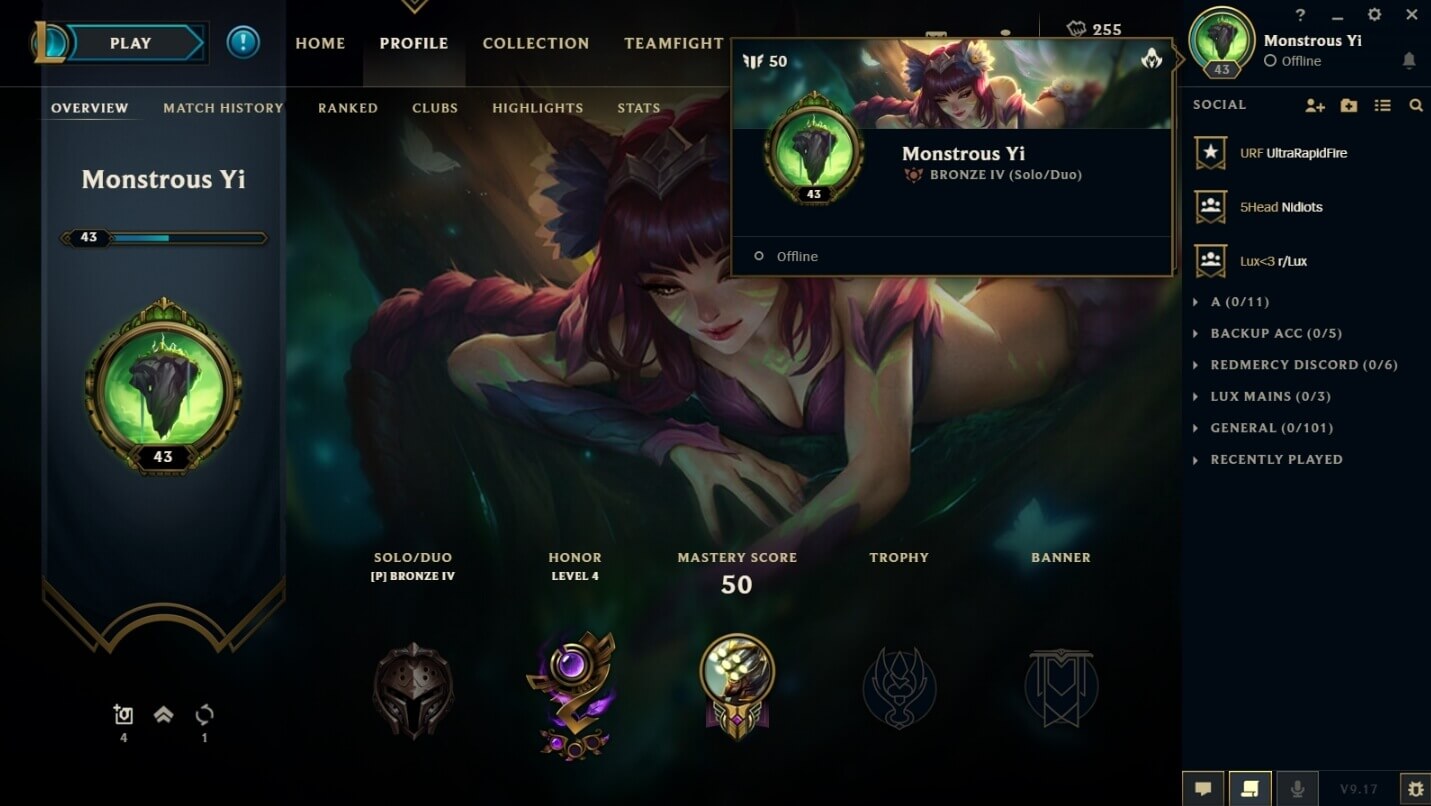 They can be busy in anything such as watching replays, improving skills, buying champions, and all that cool stuff. When players appear offline, they have their precious time and they can have fun with these things without any interruption.
Privacy and Solo play
If you are an introverted person who doesn't like when someone spectates you, then you need to appear offline by implementing the above two methods.
Some players feel pressure or stress when someone is watching them play. But, in offline mode, you can progress without any stress or anyone watching you in the game.
Besides that, some players always want to play solo as they might feel relaxed playing alone. Playing with friends is a big problem if he is serious about the game and you are testing out a champion.
Playing offline is a great way to progress and test new skills.
Avoid Conversation
As the name suggests, you might want to avoid conversation with your friend for any reason. Maybe you are not comfortable playing with him or you don't want to talk with him.
Either way playing offline is the best way to progress without being rude to your friends.
FAQs
1. Do the above-mentioned methods work on all servers?
Yes, the above-mentioned methods work on all servers. You just need to change the Internet Protocol addresses in the first method and there is no need to fill anything in the second method. 
2. Do I get banned by doing this?
Of course not, you are not going to get banned for using either Deceive software or manually appearing offline by command prompt. There is no report of players getting banned by Riot Games in the past. Even Riot games also acknowledge the need for appearing offline for some time and getting back online.
After all, no one is doing any harm to either Riot games or any other party. However, there can be chances that Deceive software may stop working sometimes due to an update or patch push by riot games.
But, you will still be able to appear offline by Deceive software after the update. 
3. Is Deceive a safe application to use?
Although we do not prefer Deceive by any means and you should use it at your own risk but a lot of prominent and big streamers use deception while streaming or while pushing.
Also, the developers of Deceive application mentioned that Deceive software is allowed by Riot Games for invisible or offline mode. 
4. Will this break my league of legends client?
No, there will be no problem regarding the original league of legends client. You can always play with the league of legends original client without any problem. You won't have any problem if you follow the steps carefully.
Conclusion
Although Riot games don't have any feature to lol appear offline nor they are interested in bringing one, the above-mentioned ways are used by popular streamers and big players of lol.
Some of them use Command Prompt, while others use Deceive software. But, most of the gamers use Deceive software as it is easy to use than the command prompt option.
Offline mode is a great way to play and progress without getting disturbed. While you should socialize, there are some times when you are tired and just want to silently play 1-2 games, cook dinner, and sleep.
In this type of situation, offline mode is the best mode, it will not only make you relax but also you don't have to answer your friends to not play with you. Without being rude, you can play the game easily.
Other than that, if you don't want to put this much effort, you can simply buy a smurf account but you will certainly lose the enjoyment and pleasure you get when you complete each level one by one.
Either way, it's totally up to you, whether you want to play online or offline, whether you want to buy a smurf account or appear offline with the help of the above-mentioned methods. League of Legends is a great game, and we all love to play it.