Developed by Platinum Games, Nier: Automata is a role-playing game released in 2017 and published by Square Enix. The story of the game is a proxy war between Human created androids and alien machines. Nier: Automata is a roleplaying game, which means you have to complete different difficulties to unlock additional story elements and different powerful weapons.
Nier: automata was announced in 2015 and quickly gained the attention of media and popular gamers because of its unique plot and sold over 4.85 million copies worldwide. Nier: Automata was originally released on PC via Steam and PlayStation 4.
The engrossing characters and ultra-realistic graphics make gamers love Nier: automata but the major highlight about the game is its dozens of amazing weapons. Different weapons come with different alters, combos, and animations.
It is a fun thing to experiment with different amazing weapons and kill all the alien machines with different combos.
Here is the list of the best weapon in Nier automata to try
1. Ancient Overload
Ancient Overload is a sword type weapon, can be purchased from the shop, and ancient overload cost 15000G. You can find Ancient Overload in the dealer shop at resistance camp. Ancient Overload is one weapon you get in the game's starting.
But as you will get it in starting, you have to unlock its power in time-to-time, Ancient overload's first special ability increases the critical chance and when fully upgraded, The ancient overload furnishes you with Bullet rupture ability which gives a shock wave whenever you strike an enemy.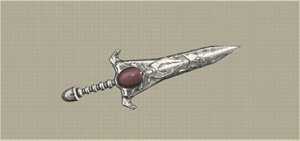 Surely, the shock wave is useful only when more than – enemies are attacking you, but the ancient overload is a hard-hitting weapon to defend yourself from monstrous attacks from enemies and also used as an attacking weapon.
With ancient overlord's special abilities, it is worth buying for 15000G, which is not very much in the game.
2. Engine blade
Another sword-like weapon, but extremely powerful than an ordinary sword. Engine blade comes with unique abilities, when fully upgraded, Engine blade will give you shift avoidability which makes you dodge seamlessly from your opponent's attack and gives you more power.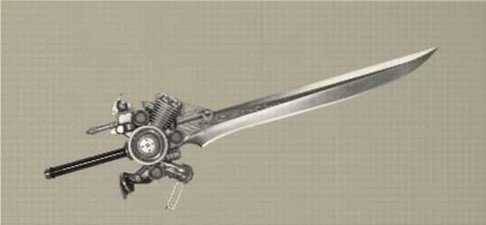 At first, this sword will give you a stunning capability of more combos at once.
You can find the engine blade sword in the end route of A, Abandoned factory underground area, inside a hidden chest. It is also considered the most useful weapon in the Nier: Automata game. 
3. Virtuous dignity
Virtuous dignity is a spear type weapon and also considered the best weapon in Nier: Automata because of its powerful ability.
Virtuous dignity provides you with the attack speed up ability, which increases the attack speed of your player, and when fully upgraded it will furnish you with holy blessing ability.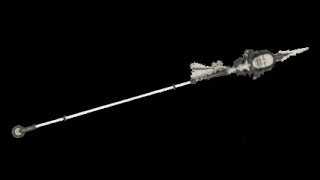 Holy blessing ability is a special ability, unlocked at level 4, which is the max level of virtuous dignity. Holy blessing ability increases attack value as equal to your character's full HP.
Besides that, Virtuous dignity offers a great melee range because of its spear-like shape. Therefore, it allows you to attack your opponents from a far distance.
You can find the virtuous dignity in a hollow tree located in the amusement park, which is at the end of a false dead sewer.
4. Cruel Oath
Are you a fan of Katana? Then this weapon would be the best choice for you. Cruel oath is a Katana type weapon, which you don't need to find as 9S starts route B with this weapon. At level 4 of Cruel Oath (max level), you will unlock its special ability, "Dark Impulse".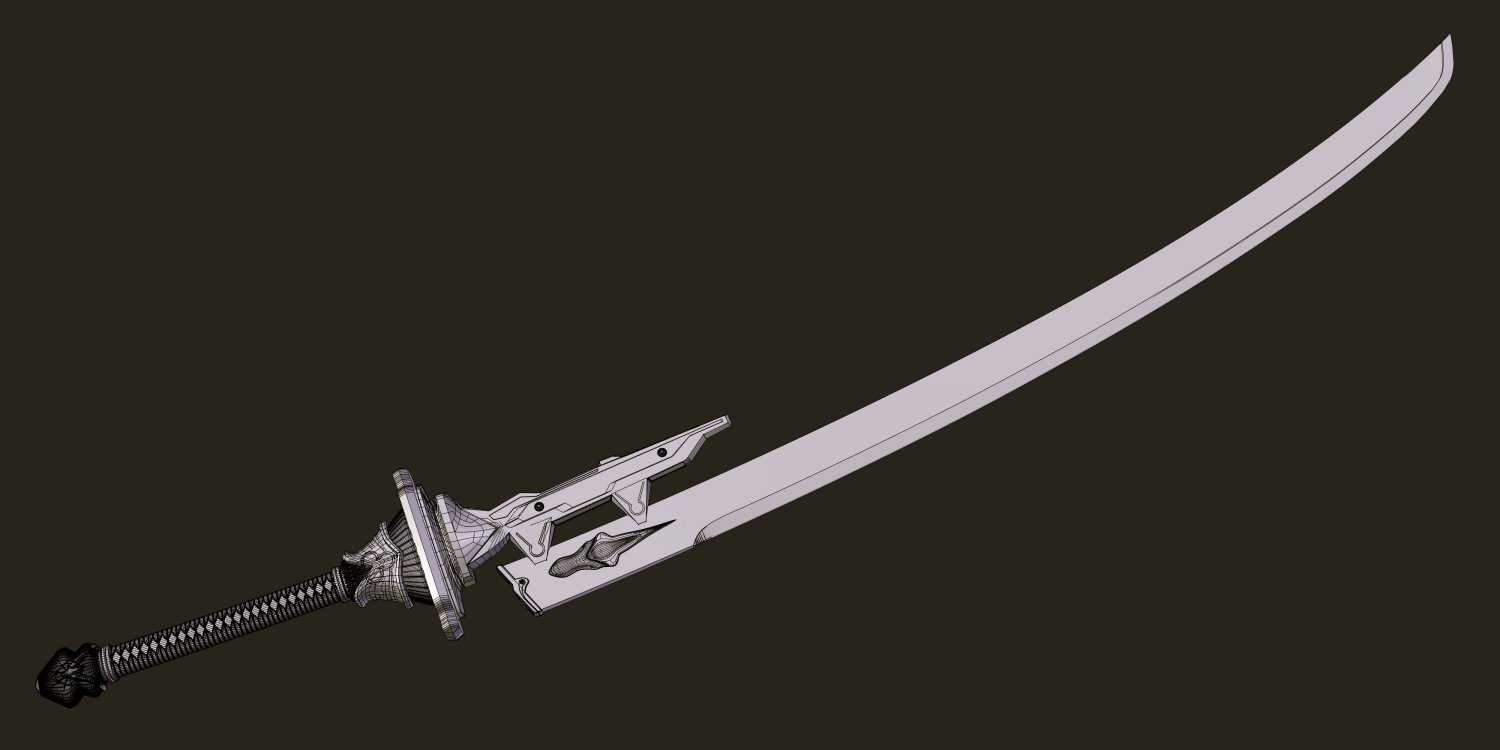 Dark Impulse ability boosts your attack power when you are at 30% or less HP. Although this special ability is not as good as Virtuous dignity's max ability, it can be safer at the time when your enemies are going over you.
At level 1 the super-smooth Katana will give you an attack speed boost, which is helpful for a large group of enemies.
5. Faith
A sharp sword, found in the Flooded City, inside a chest at the soul box. Faith is a sword known for its speed in the game and as we all know, no weapon is perfect in all ways.
Therefore, it lacks power. Its special abilities are Bullet absorbs, which means it will restore Hp whenever You kill enemies. But another drawback of this sword is that the special ability is not always applicable. But it is considered the best weapon for speedrun lovers. 
6. Iron Pipe
As the name suggests, it is just an Iron Pipe, that looks like junk. But, It is a weapon that can stun enemies. When fully upgraded to level 4, the iron pipe allows you to use its special ability that increases critical damages as well as stuns enemies.
It is widely used in the gam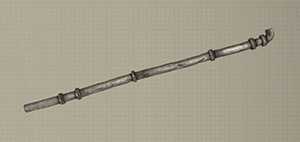 e for tougher enemies as it will give them critical damage and also stuns them from time to time.
That's not all, The iron pipe can be used with other weapons to finish combos. You can get the iron pipe in the debris-filled area gained by fishing, between the abandoned city park and City ruins.
7. Emil Head
The most difficult weapon to get in the game. In order to get emil head weapon, you need to complete some missions related to the weapon. First, you need to complete the emil's memories quest, then you need to steal the emil mask from the emil's home cave.
That's not all, now you need to talk to emil, then go back to his cave and steal the emil's head item from a chest. Finally, Fight emil and upon defeating him, you will be rewarded with emil head weapon.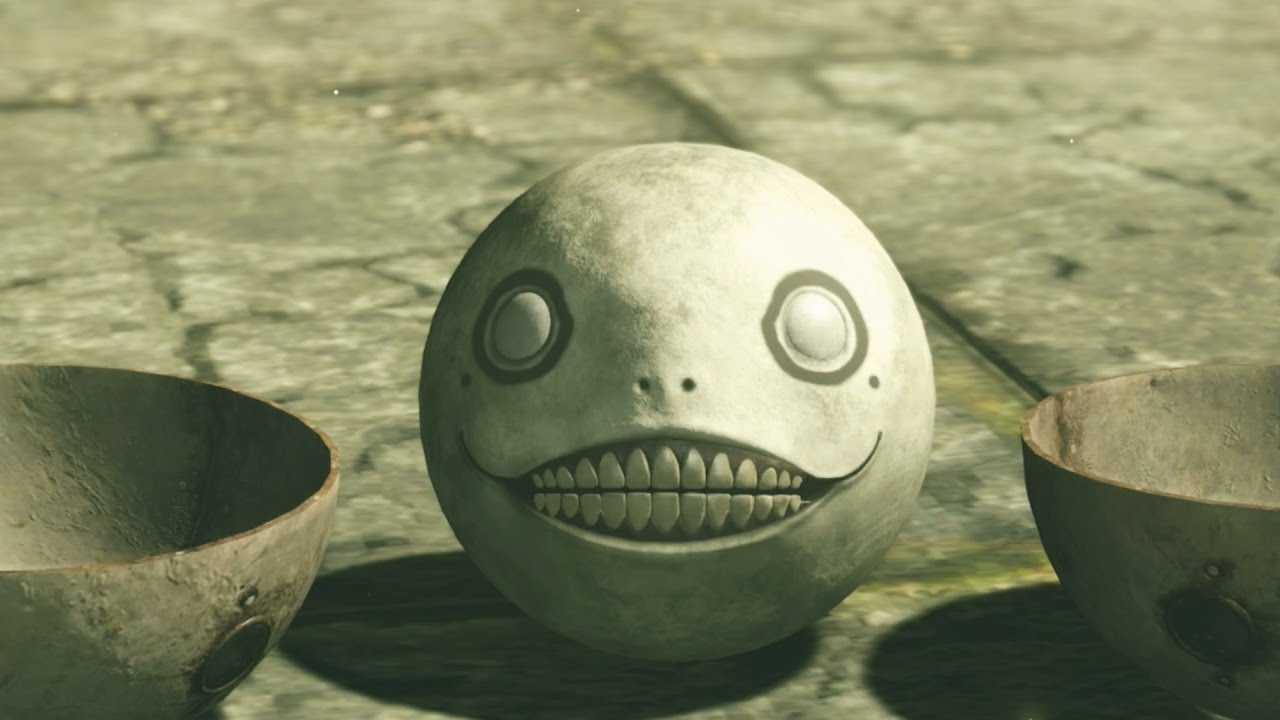 Emil is a strange character you will meet in the story. At level one Emil head's ability increases the time of stun your enemies take, which is very crucial in the game.
However, At max level, The emil head's special ability is something different from other weapons in this list. At level 4, the Emil head will talk to you, each time you attack an enemy, Which is a little strange for a weapon. It will not provide any combat benefits, just talking.
8. Type-3 Blade
Type-3 Blade is a massive and heavy sword. You can purchase the Type-3 Blade early in the game from Devola and Popola in the resistance camp. The cost of Type-3 Blade is 20000G.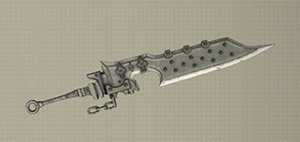 Type-3 Blade at an initial level will provide you with extra defense because of its heavy and tough body. At level 4 (Max Level) Type-3 Blade will give you Finish Blast special ability, which creates an explosion with the final hit of your combo attack to deal more damage.
Type-3 Blade is the best weapon for the new player and early game. The explosion effect helps you to deal damage to multiple enemies within the range of the explosion. 
9. Type-40 Blade
Another sword-like powerful weapon with stunning powerful abilities. The Type-40 Blade comes with an Impressive attack value and on top of that provides "Stuns Up" Ability to increase the stun time of enemies.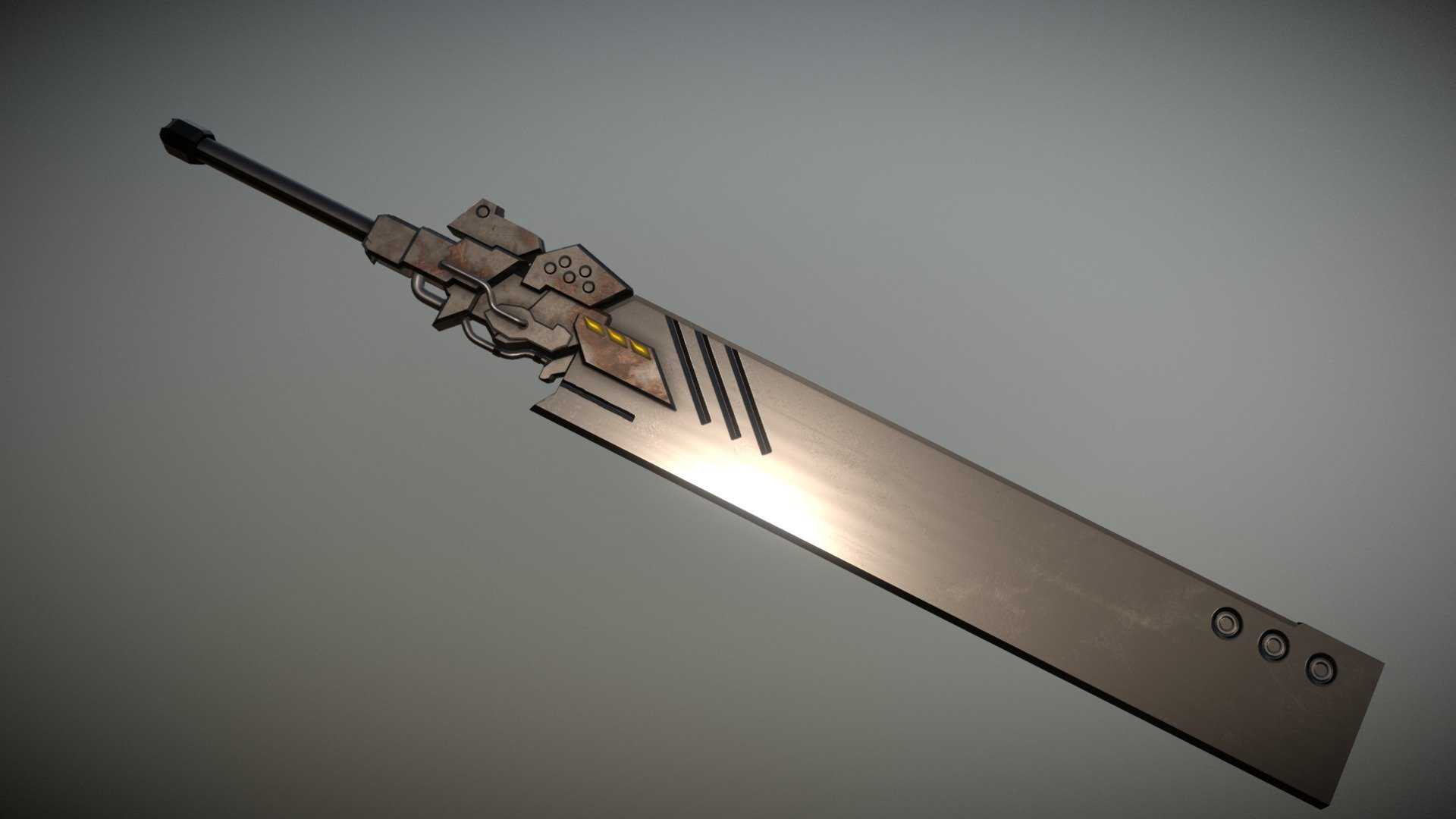 When fully upgraded, that is level 4, It provides an "Energy Charge" Ability. Type-40 Blade is considered the most powerful and valuable weapon of Nier: Automata. Overall, the Type-40 blade gives impressive value to the character but in order to get the Type-40 Blade, you need to complete the Data Analysis Freak 2 quest.
10. Virtuous Treaty
You will get the virtuous treaty at the start of the game in the opening scene but you need to find it later in the games to keep it.
You can find the Virtuous Treaty weapon near the corpse on the earth where your character died during the opening scene of the game. The virtuous treaty is a type of katana, painted white.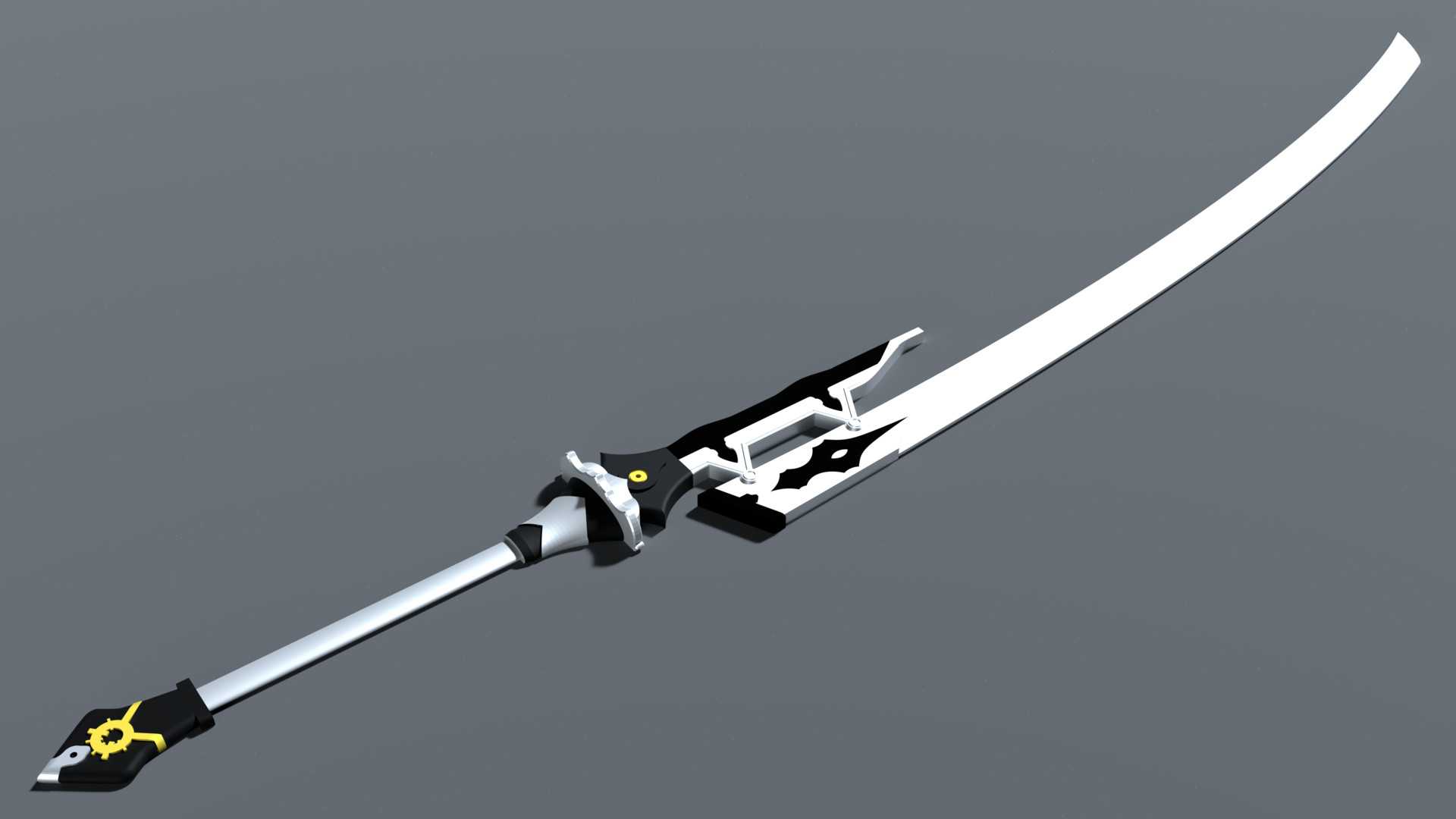 The virtuous treaty deals amazing damage to enemies but because of its large blade, it tends to move slower.
Just like the virtuous treaty, its special ability increases the speed of your attack, which is really helpful because of the slow swing.
You can use The virtuous treaty in different ways and can pair up with its short sword siblings and be considered as the best weapons Nier automata.
11. Virtuous Contract
Just like The Virtuous Treaty, You will get the Virtuous Contract at the start of the game, 2B starts the game with this sword. The virtuous Contract is good enough to complete the game with only one weapon.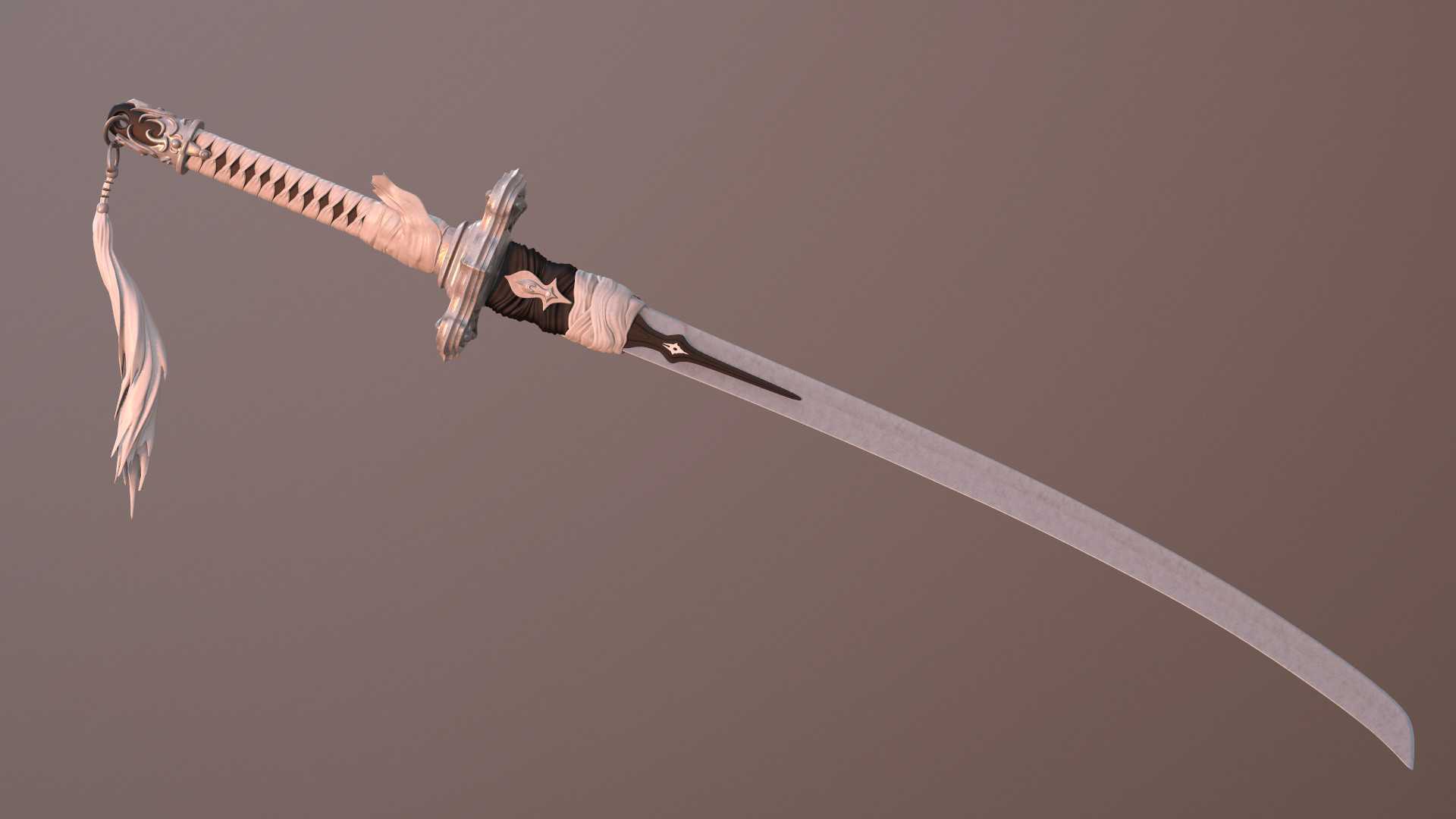 Unlike The Virtuous treaty and its other small siblings, The virtuous contract deals more damage and swing faster. The virtuous Contract comes with pretty good attack values.
It increases the overall speed and attacks for some time as a part of its special ability "Virtuous". It will be an ideal choice for gamers who love sword action. However, It will be good to use it with a worthy partner like The Virtuous Treaty.
12. Angel's Folly
You can purchase this awesome weapon only once and at only one time. You won't be able to purchase it if you miss the first chance. You can purchase the Angel's Folly weapon from emil, If and only if you stop him outside the resistance camp for 20,000G.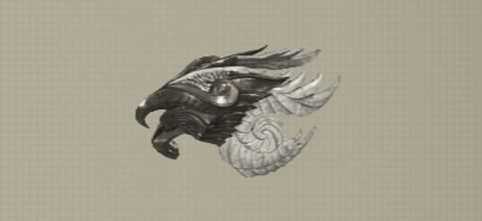 The Angel's Folly has the highest damage for combat bracers and its primary special ability is Angel's Mercy. Angel's Folly is the only weapon in the game to have two abilities. Thus, one of the nier best weapons.
First, increases the attack and speed and the second ability heals you whenever you defeat an enemy. Thus, plays the role of a perfect weapon.
13. Cypress Stick
Cypress Stick is a bamboo type rustic weapon and found in the near forest castle gate, in a chest on a ledge. In order to get the Cypress Stick weapon, You need to jump off multiple pillars to reach the chest, which makes it a "difficult to get weapon" in the game.
Although Cypress Stick is the only weapon in the game with a useless special ability.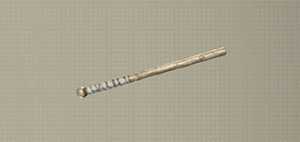 Its special ability "Hero Sigil" only provides cosmetic changes to the chest. But, the base features of Cypress Stick makes an impact.
This short bamboo type sword provides an excellent high critical rate for burst attacks. It is a crucial weapon when paired with other weapons, the Iron-Pipe is an ideal choice.
14. Spear of the Usurper
As the name suggests, It is a type of spear but a powerful spear. You need to complete the Heritage the past quest to unlock this powerful weapon. The initial ability of this spear provides extra critical chances to increase the number of damages.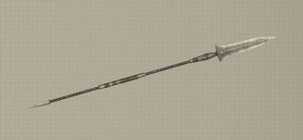 When fully upgraded to level 4, The spear of the usurper will give you the Turncoat ability, which lets your enemies fight for you. Also, The 9S character tends to suit better with the spear of the usurper.
This weapon is extremely useful when fighting with a large number of enemies at once, Its long-range attack, paired with its special ability of turncoat makes it an ideal choice.
15. Demon's Cry
The most difficult weapon to find in the game is Demon's Cry. This feature comes with a low damage base but a very fast-striking move set and speed.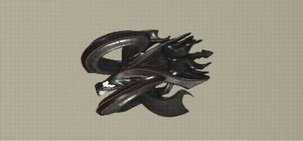 It is a combat bracer with a sinister look. At level 1, this weapon allows you to deal more damage because of an increase in attack speed, and when fully upgraded to level 4, You can unlock the Devil's Hatred ability, which creates a shock wave every time you defeat an enemy. This ability is extremely useful when facing off with multiple enemies.
The combination Fast-striking move set and a powerful shock wave system make it a deadly and crucial weapon in the game.
FAQ's
Which is the best weapon for 9s in Nier: Automata?
9S is the most used character of the game and The Spear of the Usurper is considered the best weapon for 9S. Pair it with its siblings or small swords to get the most of it in the game.
The 9S character is known to fight with multiple enemies at once and the special ability of The spear of the Usurper is Turncoat, which makes your enemies fight for you. Thus, The Spear of the Usurper is an ideal choice for the 9S character and considered as the nier automata best weapon for 9s.
Which is the most difficult weapon to find?
Demon's Cry is the most difficult weapon to get in Nier: Automata. In order to get Demon's Cry weapon, You need to reach the underground portion of the amusement park castle. You need to complete a Hack-able chest to get the super powerful Demon's Cry weapon. Demon's Cry is the best weapon in nier automata.