PUBG has been breaking records ever since it is launched. It is one of the most played mobile games nowadays. PUBG has been evolving to bring something new every time keeping the players hooked up to it.
Royal Pass is one of these elements the PUBG developers have designed to give the users something interesting. The developers earn money when a player buys these Royal passes.
How Royal Pass Works?
Pubg mobile Royale pass is a seasonal event that sets different daily missions and challenges in the game. Upon completing the challenges, the players are given amazing rewards.
The game has already conducted seven successful Royal seasons and you might know about it well if you have taken part in any one of them.
PUBG Mobile releases a brand new Royale Pass each season with so many great rewards in it. Royale Pass provides the legendary and mythic outfits. Along with outfits, many new vehicle skins and weapon finishes also get included in Royale Pass at various ranks.
Every player playing the PUBG game dreams of buying the Royale Pass and get his favorite outfits and other skins in the game. These shiny outfits make a gamer's in-game character much better looking.
PUBG Mobile Season 20 has been officially released and the latest PUBG Royal Pass of the season is now available for purchase. As usual, Royale Pass has two different variants- Elite Upgrade and Elite Upgrade plus- and both offer different perks.
The Elite Upgrade costs 600 UC and players can unlock elite missions after purchasing it. The Elite Upgrade Plus is the second version of the Season 13 Royale Pass and costs 1800 UC. The upgraded version can instantly unlock amazing rewards just after its purchase.
However, not everyone can spend money and invest UC cash to get a Royale Pass. So they search for free methods to get royal passes in PUBG. This is why we have listed some methods through which you can get the PUBG Mobile Season 20 Royale Pass for free in the latest PUBG Mobile update.
Here are some ways to get the PUBG Mobile Season 20 Royale Pass for free
Earning from Apps
There are many apps, named Zupee Gold, that can earn you Paytm cash for free. All a player has to do is install the app and answer simple questions.
The money won would automatically be credited to their app wallet. Furthermore, it can be redeemed in one's Paytm account to pay for UC in PUBG Mobile. This is the most prominent and safest method to get the Season 20 Royale Pass in PUBG Mobile at no cost.
Giveaways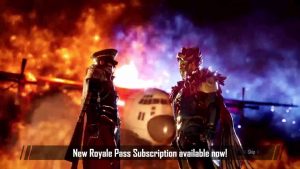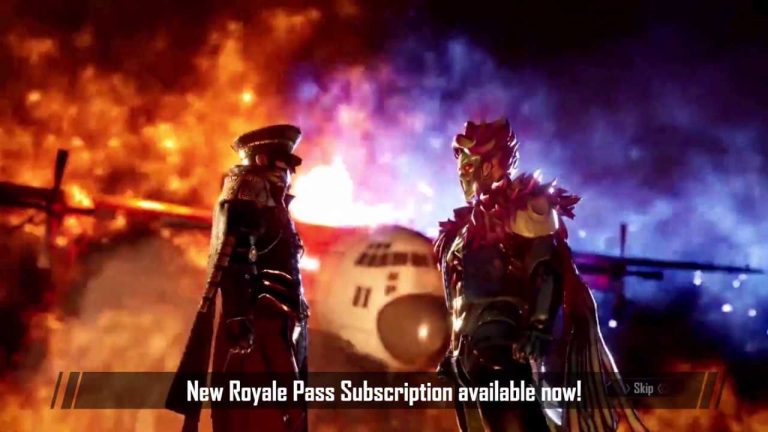 Along with steamers, PUBG Mobile also does free giveaways, just like they did for the Season 12 PUBG Royale Pass. You can keep an eye on their Twitter and Instagram accounts for such giveaways.
Get UC from Elite Royale Pass
This method is a paid one but it requires a one-time investment. The Elite Royale Pass offers 600 UC back again which we bought as we go on completing RP mission rewards. Players need to buy the Elite Royale Pass one time and then completing the RP missions will earn their UC back.
The Elite Royale Pass costs only 600 UC, and players can get the amount back pretty easily. It is recommended that players should not spend the earned UC from PUBG Royale Pass on any crate opening if they want to consistently buy the future Royale Passes.
Using VPN Tricks get PUBG Free UC [May or may not Work]
Here are the steps you need to follow to get PUBG UC for free using a VPN.
Dоwnlоаd а VРΝ frоm Gооglе Рlау Stоrе. I'll suggest ЕхрrеssVРΝ for this раrtісulаr trісk.
Соnnесt То Ѕоuth Κоrеа or USA.
Now, Make a new USA or Ѕоuth Κоrеа Gmail account(make from youtube for OTP bypass).
Go to the PlayStore, Open that Gmail account that you have just created.
Then, Go to the Play Points and click on the "GET STARTED".
You will see some applications there that will earn you points.
Click on that application to install it and press cancel if you don't want to install that application.
The first time you will get 45 points in account.
Wait for 1-2 weeks, you will find some other applications.
After you get 100 points, Go to 'USE' and 'BUY' 60UC from those points.
Simply, repeat these steps periodically and earn up to 8100 UC within 1 month.
Hurrah, You can use that UC cash to purchase ROYAL PASS FOR FREE IN PUBG
Get PUBG Free Royal Pass Money From Play Store [100% works]
Sometimes google itself gives you some discount on in-game purchases so you can go and check your offers in the google play store. Please follow the steps to get PUBG Free Royal Pass. If you don't know about Google play store gift card then follow these steps
Go to your Phone and open you Google PlayStore application
Tap on the left side menu >> Then go to Notification. Where you gonna find Some game credits and some pre-register games and all.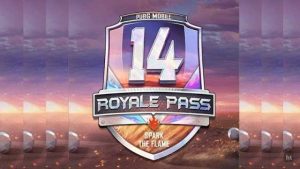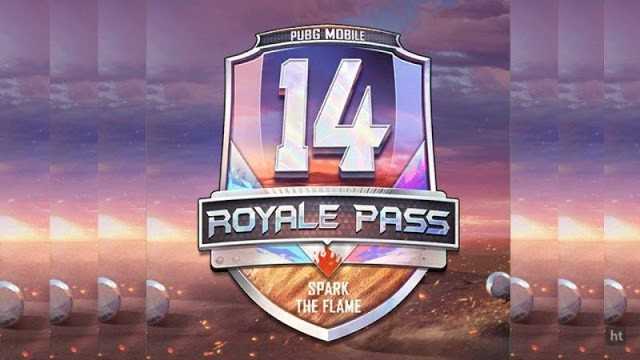 Here in the play store, every single email has different discount offers.
Sometimes you're gonna get almost 99% and 100% of some in-game purchase so please go and watch your notification always before buying anything.
Here you have to spend some money so if you are not happy to spend money then please read the gift card section.
Get PUBG Royal Pass Gifted from your Friend [100% works]
A gift means If you have a good friend and family member if they are happy to spend some money on your game but we all know that lots of our friends and family member are not happy with that's how you can get PUBG free Royal Pass Season 20.
Sometimes if you are a good player and you record your gameplay then some brand comes to you and gives you some money and all so you can get free UC in PUBG.
Third-Party reward application [100% works]
There are many applications available where you can go and do some tasks like website visits, application downloads, and all. you can get a Free PUBG Royal Pass season 20. Here I am not going to tell you about this application If I am gonna tell someone going to say that this is a paid post on it so for that reason sorry.
Google Opinion Reward
Task backs
Cashley
 PUBG FREE Royal Pass Email Tricks
 For Getting  Free PUBG Royal Pass Season 20 you may try the email trick. Many people like me got the PUBG royal pass for Free using this trick. So Follow the steps to get a Free PUBG Royal Pass
Sign out of all Gmail accounts and clear cache and data.
Open Pubg Mobile and click Buy 60 UC for 79Rs.
They will then ask you to log in. Login with a fresh Gmail account
They will ask for payment from you. Select Net Banking and then select your bank
After choosing your bank, click on Buy, then they will ask you to write your password and then delete it (remember do not log in)
Then press the back button on your phone, then you will get a message written in which you will forget the password, you have to select no thanks and press the back button again.
Repeat these steps repeatedly with different Gmail accounts.
These tricks are available for some of the google play store special events only. it is not illegal to do.
How to get PUBG Royale Pass from VClip
First of All Download VClip App From Play Store
Now Click on Get Money Now Option.
It will say Congrats! Rs.50 is in your Account Now, Download VClip App Now and it will redirect you to the play store and Just Download it from there.
After Downloading the App, Open App, and permit All Permissions, and choose your Preferred Language.
You'll Get Rs.20 Instantly in your Wallet as a check-in Bonus.
Now Go to ME Tab from the bottom and click on the Login Option.
Login Using your Google Account to Earn Extra Coins in your Wallet.
Now, Again attend ME Tab and Edit your Profile By Just Entering your Gender.
Go to TASK and go to PUBG ROYAL PASS Option.
Copy your Link and Invite 1 Friend on VClip Using the Same Process.
Open VClip Regularly and Collect your PUBG Season Royale Pass if you are lucky enough.
You can use any of the above-mentioned methods to get PUBG Mobile royal passes for free. Enjoy your gaming experience. Although you can try all the methods above, it is recommended to buy a royal pass with credible PUBG UC.
Hope you found the article helpful.