So, you've sunk countless hours into Skyrim and made a whole lot of progress in the game's storyline. You've slain dragons, saved the world from certain doom, and saved an entire town in the process. You've defeated Alduin and become Dragonborn. Most importantly, you've saved your love interest from death at the hands of a dragon. That's right, your quest for immortality has ended. The end is now only the beginning.
You now have a choice to make: go back to your old ways and live out the rest of your days as a human? Die with honor? Or do something completely different? For you, there are quite a few options available before you take one step forward in the game's opening hours.
In this guide, I will be listing out the 20 best candidates to be your wife in skyrim, from high-level characters to basic citizens. Obviously, there are a few people that can compete on a more basic level, but I've also included the low-level contender if you're looking for a quick start.
The list may look a little too easy at first glance, but let me assure you that you need to have played the game thoroughly before taking even a single step. If you're looking for a quick fix, you're in the wrong place.
But if you want to know exactly what questlines to complete, which NPCs to interact with, and how to more effectively utilize your time, then look no further than this list.
My aim is for this guide to act more like a reference guide rather than an exhaustive list of information. So once I've listed out the 20 Skyrim best wives to marry, I will go on further into detail on each character mentioned.
But wait,
Why You Need a Wife in Skyrim?
A warrior also needs to great companion and a permanent home at some point after their exhausting adventures in Skyrim. But finding the perfect partner can be a little difficult if we have a lot of options to choose from.
There is a total of 65 romances available and out of which only 30 are female spouses of different races for Dragonborn to marry.
Skyrim marriage comes with significant advantages. Your Skyrim wives can improve your skills and ability in the game and be your follower and fight the battles with you.
Having a spouse in the Skyrim journey is significant for two more seasons. It can financially reward a wife as they earn 100 gold per day, which can be an easy way to make Skyrim's money.
Another important reason is that you will get the lover's comfort bonus when you live or sleep in your wife's home, increasing your learning skills by 15 percent. This bonus adds up to the mage, thief, and warrior and makes it a great perk of Skyrim's marriage.
It is a critical choice to make. To help you find your Skyrim best wife, here is the Skyrim best wives list for you, where can you find them, and how can you get to marry them.
Here Are the 20 Skyrim Best Wife You Can Marry
So let us get on with the list of 20 best skyrim wives whom you can marry.
Aela the huntress
Aela the huntress is probably on the top of the best wives in the Skyrim list. She is a werewolf and also a member of the companies guild.
Aela is very patient as a follower when it is about actions like murder and thievery. You will be able to meet her early in the game so you both can experience the adventures from the very beginning.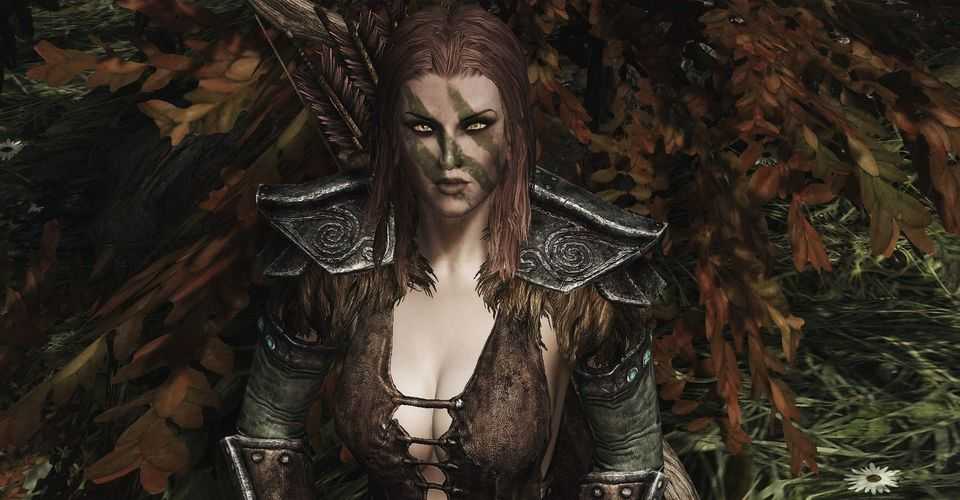 You will get to know about her unique abilities like her excellent archery skills, perfect with one-handed weapons, and the ability to sneak in without being caught. She is an ideal combination of fantastic talent and beauty. You will find her at Jorrvaskr in the white-run city.
She will move to your house if you ask her to and still be your follower after you two are married. So, with Aela, you will have the best of both worlds.
To marry her you have to –
Became a werewolf and a member of companions guild yourself.
Also, complete all these three quests
Blood's honor quest.
The purity of revenge quest.
The glory of the dead quest.
She can continue to be your follower even after your wedding.
Ysolda
Ysolda can be found in the very early stage of the game in the white-run city. She is a decent woman who is polite, humble, and treats everyone respectfully.
She is sweet and hot at the same time. And has her own house in the white run. Ysolda is just a civilian and can be found in the open market, white.
She is often seen there as she is a Nord tradeswoman. It is her job. She is the easiest woman to marry in Skyrim, but she might not be Skyrim's best spouse when it comes to adventures.
To marry her, you have to complete the rare gifts quest and help her find a mammoth tusk. To make your wedding ceremony happy, make it Skyrim's best marriage; you can also win the Ysolda's shipment quest.
You will have the whole Khajiit Caravan as your wedding guests, which makes it more appealing. She might not be Skyrim's best spouse when it comes to adventures.
Jenassa
Jenassa is a unique character. She is evil, ruthless, and is obsessed with killing, you will know it from the moment you meet her. There aren't many like her in Skyrim.
She is a companion to be hired and that too for 500 gold. She can be a good wife, and also a great follower. She is an excellent combatant and a very skilled archer.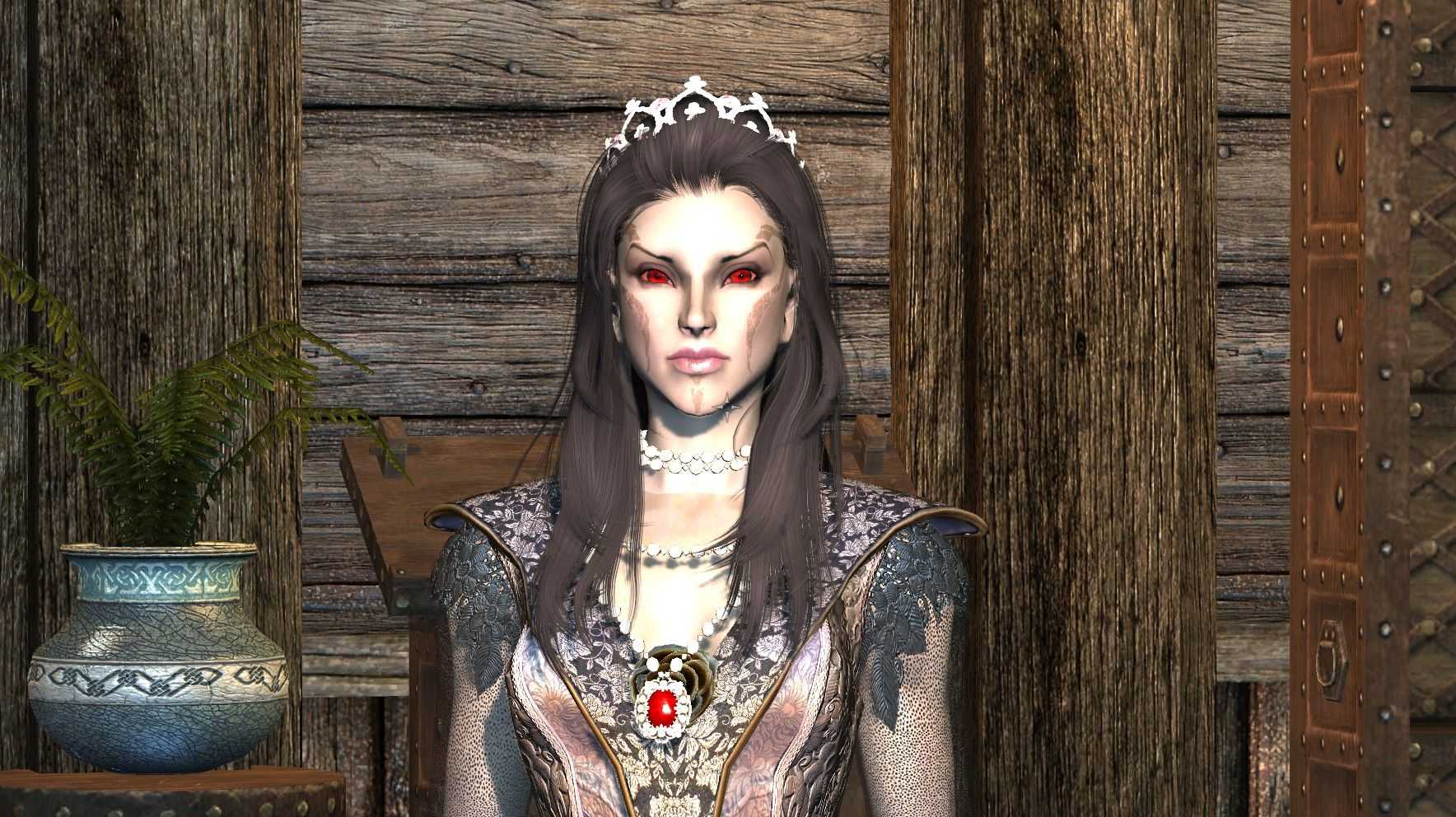 She will be loyal to you and will be your follower even after you two are married. Jenassa will start and will give you 100 gold every day. Hiring her as your follower is the only requirement for you to make her your wife.
You can find her at the drunken huntsman inn, in Whiterun. She does not like mines and can be vigorous. But she makes a good wife, a great fighter, and has a maximum reach to level 40. She is the easiest to get and comes with great benefits.
Mjoll the Lioness
Mjoll the Lioness can be an excellent choice for someone who knows what he wants. She is kind and believes in performing good deeds.
She hates corruption: particularly the thieves' guild and black briar family. You can find her in Riften, and she will mostly be seen around bee and barb inn.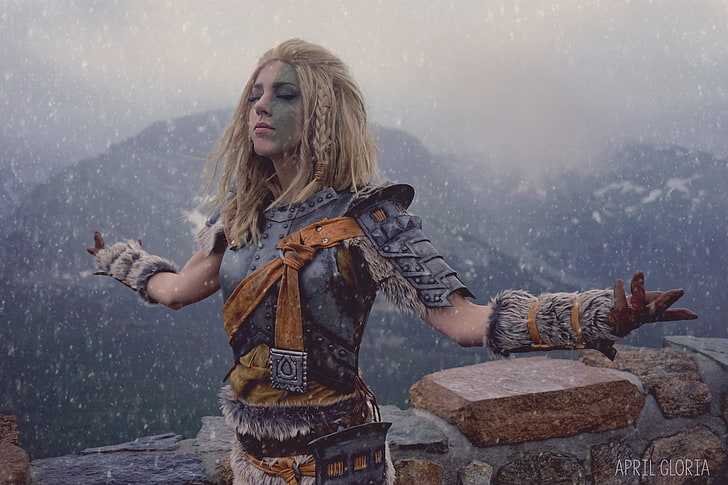 She can be the best wife in Skyrim and also a great follower. She has Aerin's house as her property. However, she is an overall package, but Aerin will come along even if you marry her.
To marry her in Skyrim you have to –
Find her missing sword, grim server from the dwarven ruin of Mzinchaleft.
You must reach level 14 for her to offer you this quest.
Try to gain her trust by considering thieve' guild as evil and help the people of Riften with different tasks.
Borgakh the Steelheart
Borgakh, the steel heart, can be a smart choice for the players who want the most out of their marriage as it comes with a lot of benefits.
She is an orc stronghold, and she is an orc herself. She has a stern look. If you decide to marry her, you will have truckloads of benefits.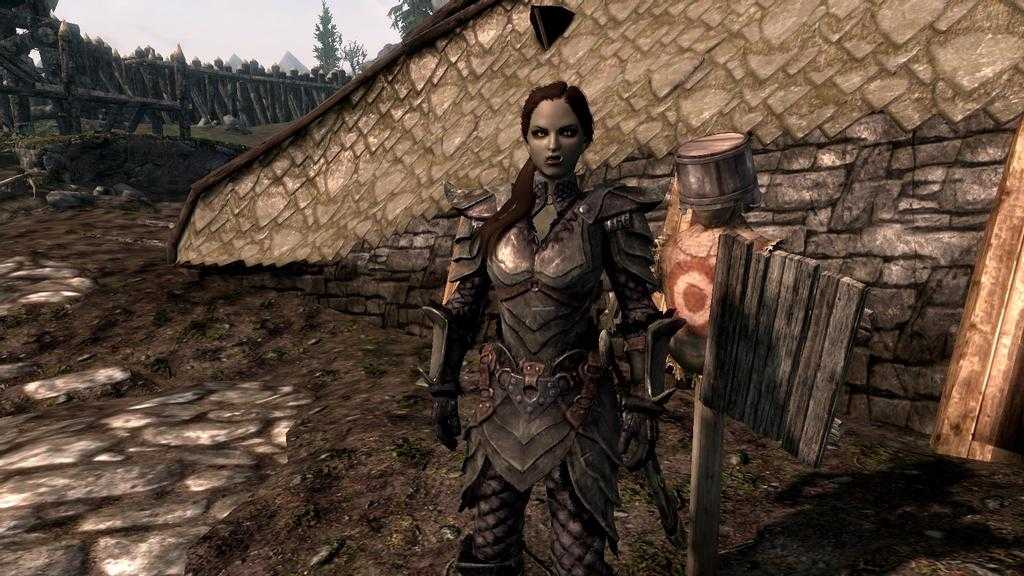 After you marry her, you can move into her house, access merchants and trainers, and be protected and safe when you live in the stronghold.
You can find borgakh in mor khazgur. And if you marry this strong woman and want her to be your follower, you have to earn the amulet of mara. It is also the easiest way to get yourself a great wife.
Uthgerd the
U

nbroken

Uthgerd the Unbroken can turn out to be quite useful in the initial part of the game. You will find Uthgerd at the bannered mare inn, in the city of Whiterun.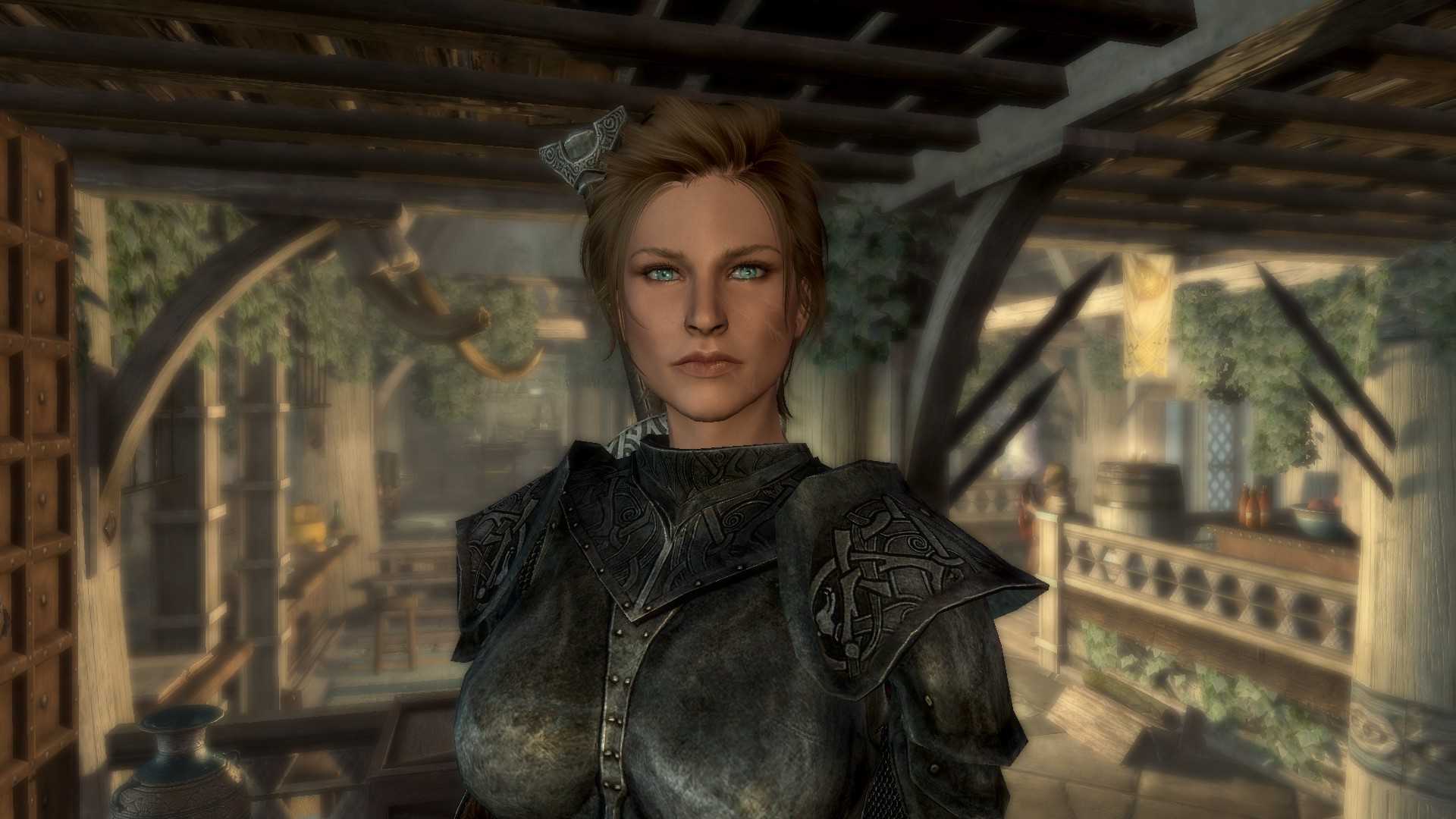 She is a great character and can help you deal with enemies. A plus point of getting married to her is that she owns a house in the Whiterun's wind district.
To open the option to marry her, you have to defeat her in a brawl. It will not be complicated for you if you are on higher levels. Once you marry her, she will provide you with an allowance of 100 gold per day.
Ghorza Gra-Bagol
Ghorza Gra-Bagol is an orc blacksmith and turns out to be a smithing trainer. She has her forge in the middle of the Markath. Ghorza is excellent in weapon making and selling.
She is very patient and willing to teach her apprentice some things from her experiences.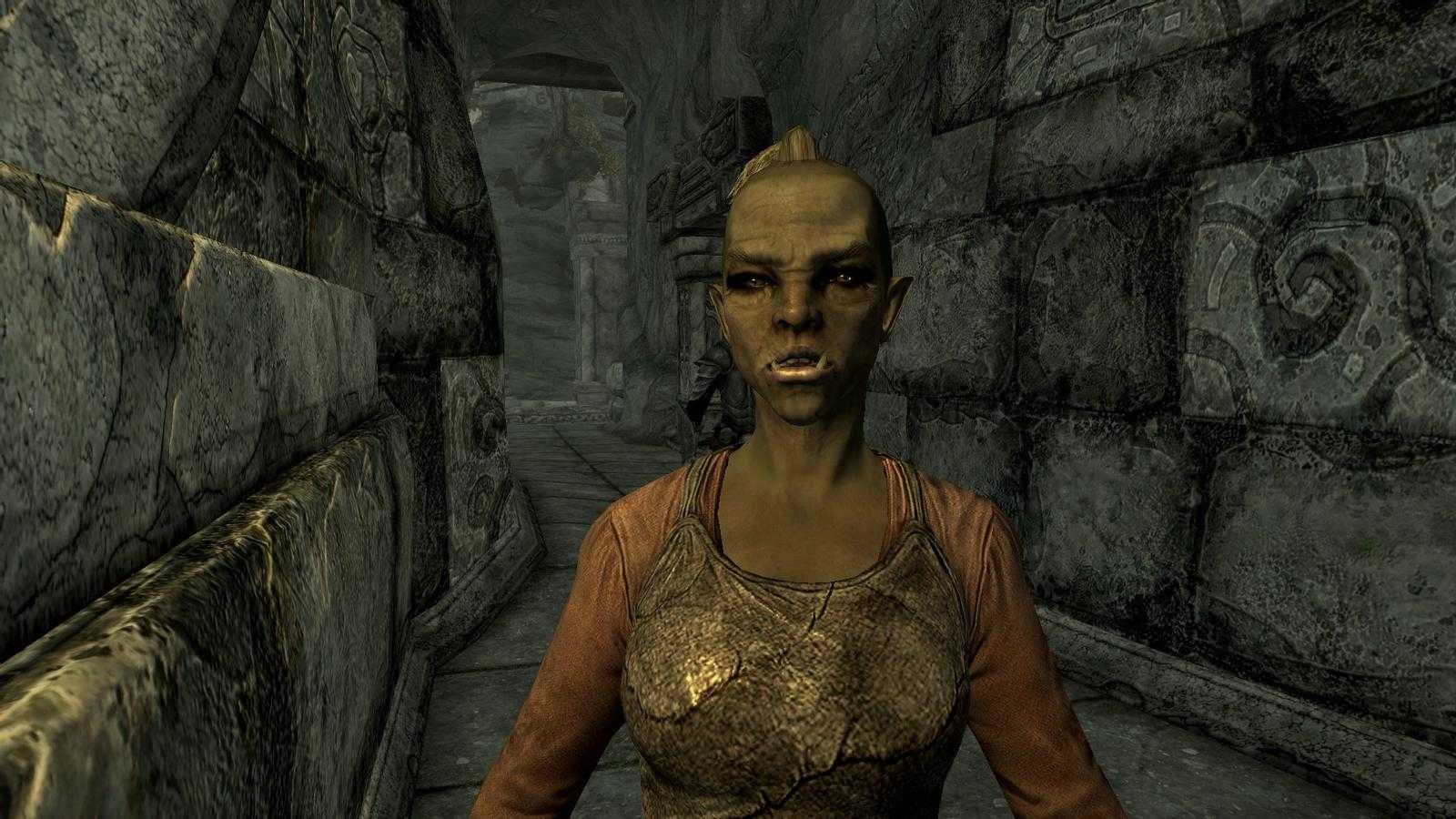 If you want to marry her, you have to win the skilled apprenticeship quest to get her a copy of the last scabbard of Akrash. If you successfully do that, you will be rewarded with an increase in the Smithing skill and access all the Orc Strongholds in Skyrim.
So you have to find some books and must have the amulet of mora with you to make her your wife.
Lydia
Lydia can be a great companion to have throughout your adventurous journey in Skyrim. Be it as a follower or a wife. She is good at being both a housecarl or a warrior.
Lydia, a Nord warrior, prefers melee fights. You can find her in the Whiterun. Remember to wear the Amulet of Mara when you ask her to marry you.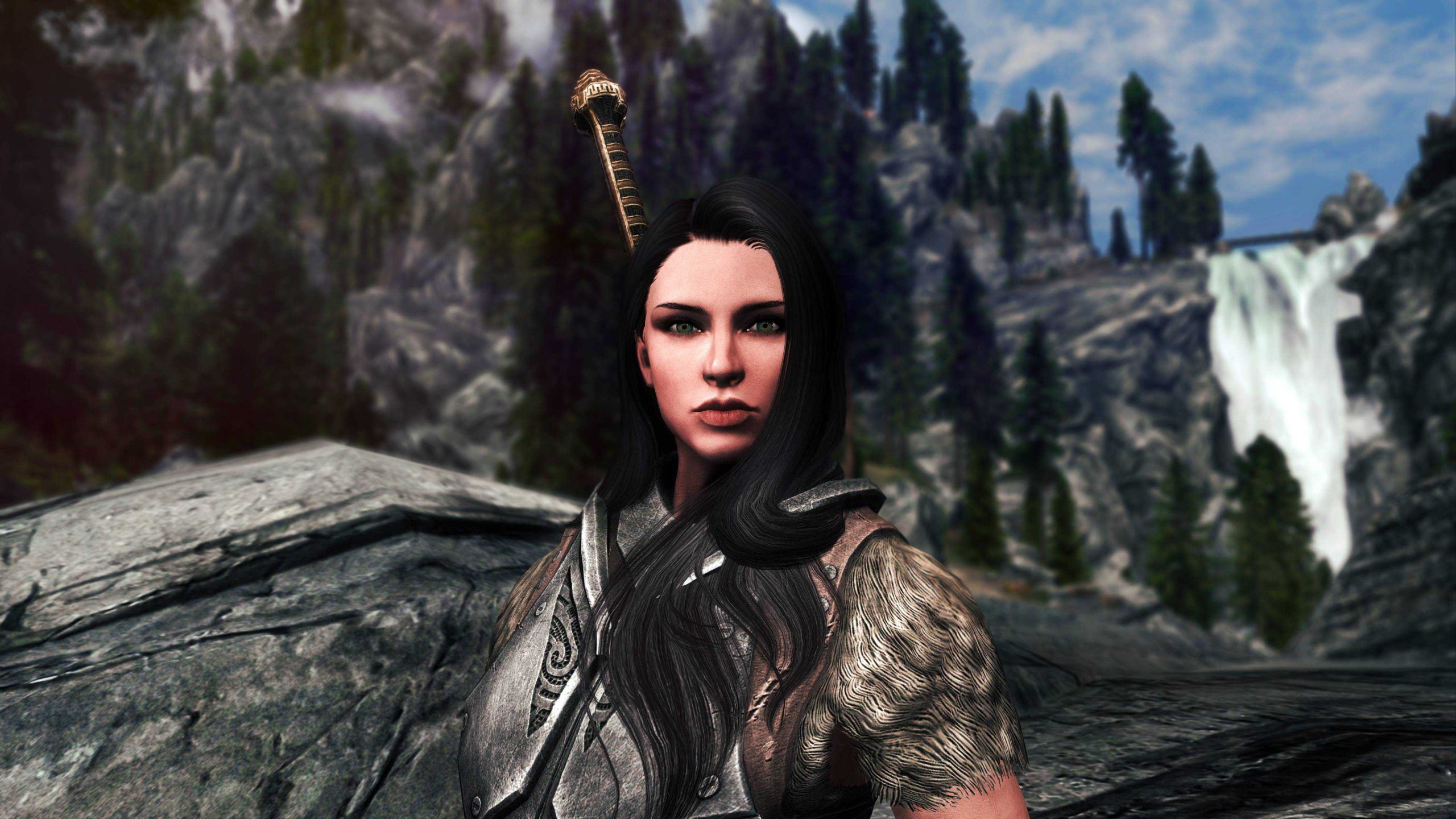 To marry her, you have to win the dragon rising quest and buy a breeze home. She will be your housecarl after this. Soon after the wedding is done, she will start her shop and give you an allowance of 100 gold every day.
She will move into the breeze home, and you will get delicious homemade food every day. That does sound like a perfect Skyrim marriage to me.
Muiri
Muiri is an assistant of an apothecary and spends her day at the hag's cure in Markath. If you are looking for a wife with a pretty face, she can be the one for you.
Muiri has a deceptive personality, has a lot of tattoos on her body, and looks healthy. But she is not a strong and skilled warrior and can only reach six levels. So she can not be a good follower.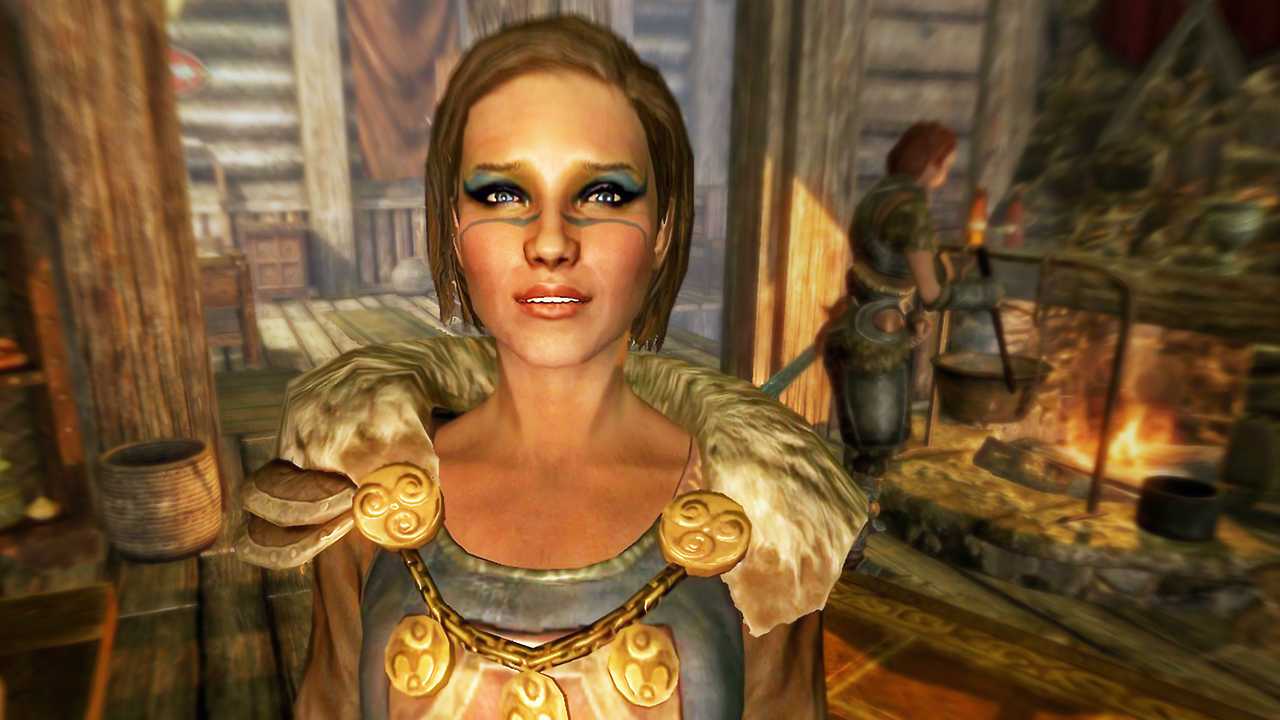 Still, there are several benefits of marrying this one. You have to right to buy or sell different potions in her shop. Also, you get room to share with Muiri in the hag's cure.
Her former lover, Alain Dufont has betrayed Muiri, and she would want you to kill him. And if you kill his accomplice, Nilsine too Muiri will reward you with a ring. You have to join the dark brotherhood and complete the mourning never comes the quest to meet Muiri.
Taarie
Here is another excellent choice and a unique character for you to select. Taarie is the only Altmer you can marry. You will find her in solitude because she owns a clothing store there called a radiant raiment. Taarie has an honest personality, which is often taken as her rude and arrogant behavior.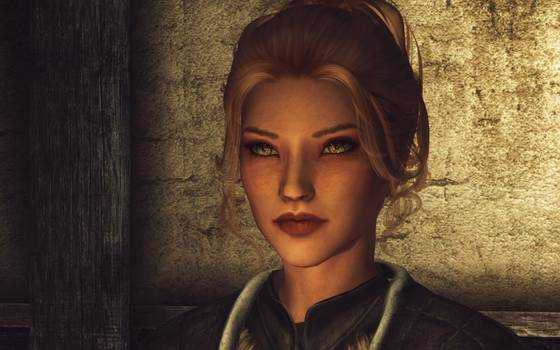 To get the option to marry her, you have to complete the fit for jarl quest. Also, you have to invest in her shop. One thing to keep in mind, that you don't try to invest in her sister's shop. If you do so, your option to marry her would be gone.
Ria
Ria is a member of companions, and you will find her at Jorrvaskr in Whiterun, in their headquarters. Ria is a perfect pick for those who want a fearless warrior by their side. She is a great warrior, knows how to fight, how to give your enemies a hard time. And it does it all outstandingly.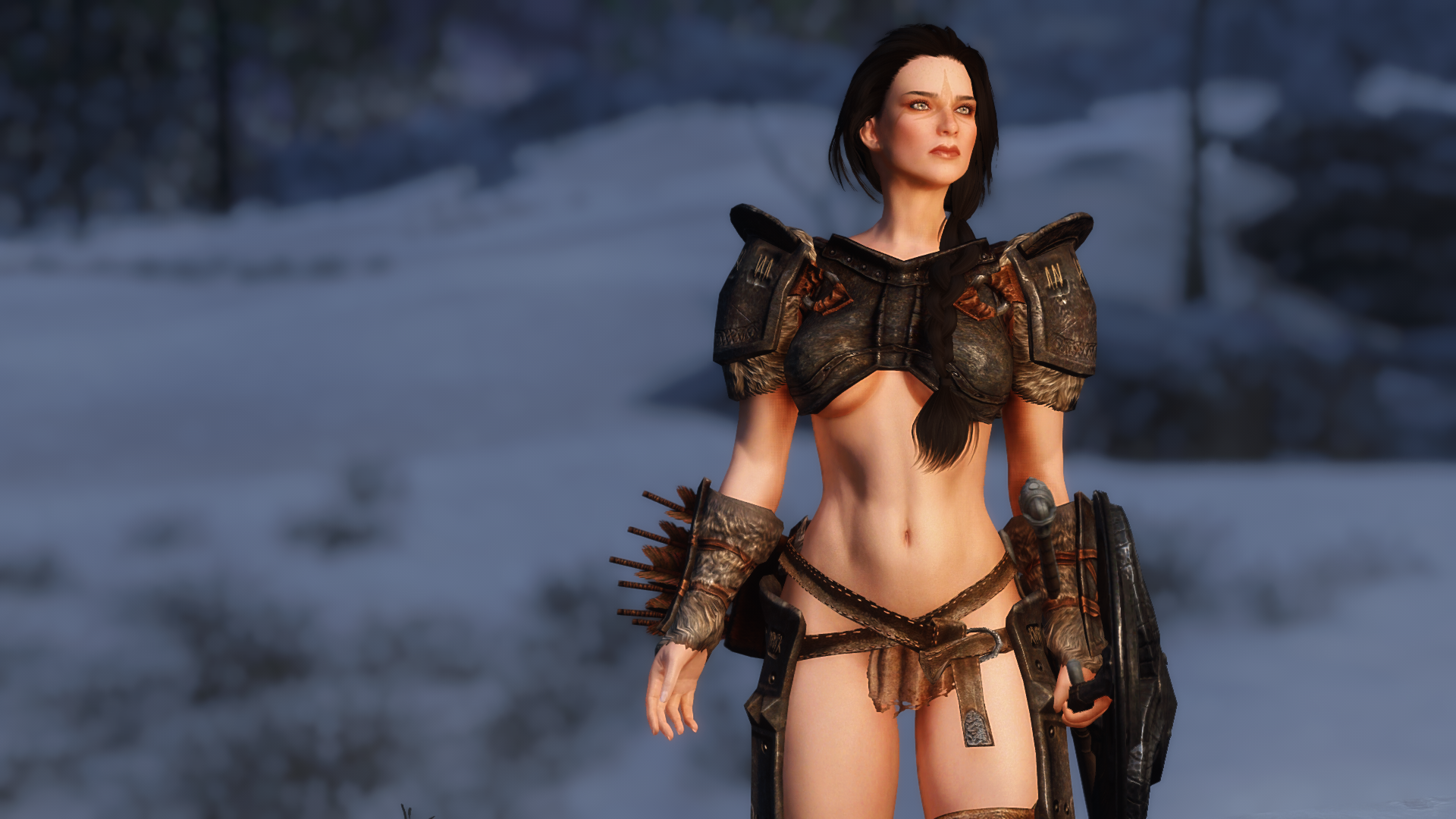 Ria does not own anything, so you won't get a house after you get married to her but will have other benefits like, whenever you will sleep near her, you will gain the lover's comfort, which will earn a bonus of 15 percent to your skills.
For qualifying to marry this woman, you have to complete the companion's questline. She is one of those Skyrim wives who benefit you as a fighter and also as a life partner.
Njada Stonearm
Njada Stonearm is an extraordinary warrior with excellent fighting skills. She should be on the Skyrim marriage list for you if you just started playing and want to improve your fighting skills.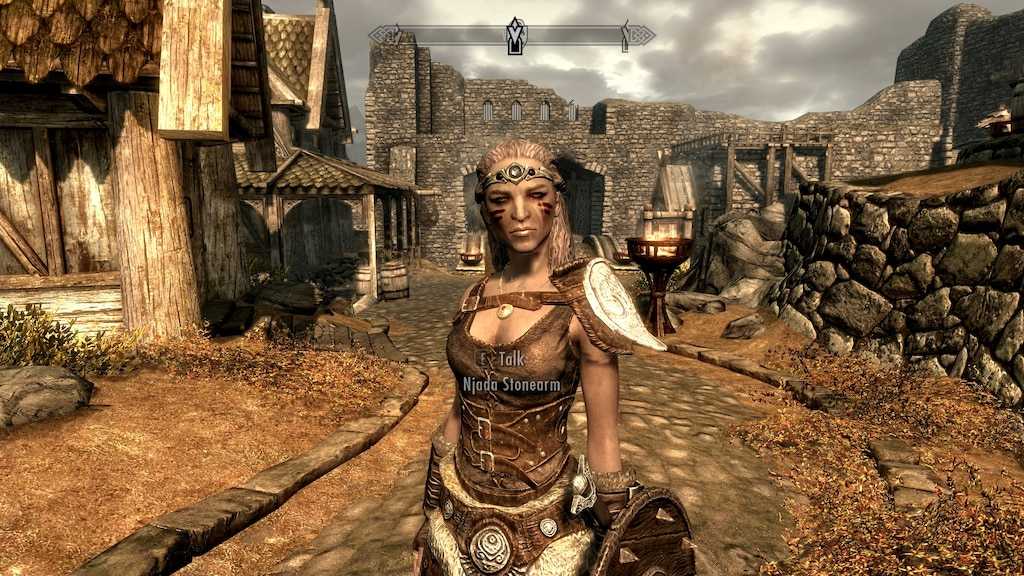 She does not own a house but can fascinate you with her skills. And will train you to become a great fighter. You can also learn to block properly if you have Njada by your side.
Njada is also a member of companions, so you will find her at Jorrvaskr located in the city of Whiterun. To open your option to make this incredible fighter, your wife, complete the glory of the dead quest.
Rayya
The game does not provide many Redgaurds options for romance, and she is one of those few. Rayya is a girl of great character, and you will not get disappointed in choosing her.
You will be able to marry this Redgaurd only after you become thane on Falkteath. After this, she will be your housecarl. As a housecarl, she also has some great qualities and skills to offer you. Also, she is very capable of handling one-handed and heavy armor.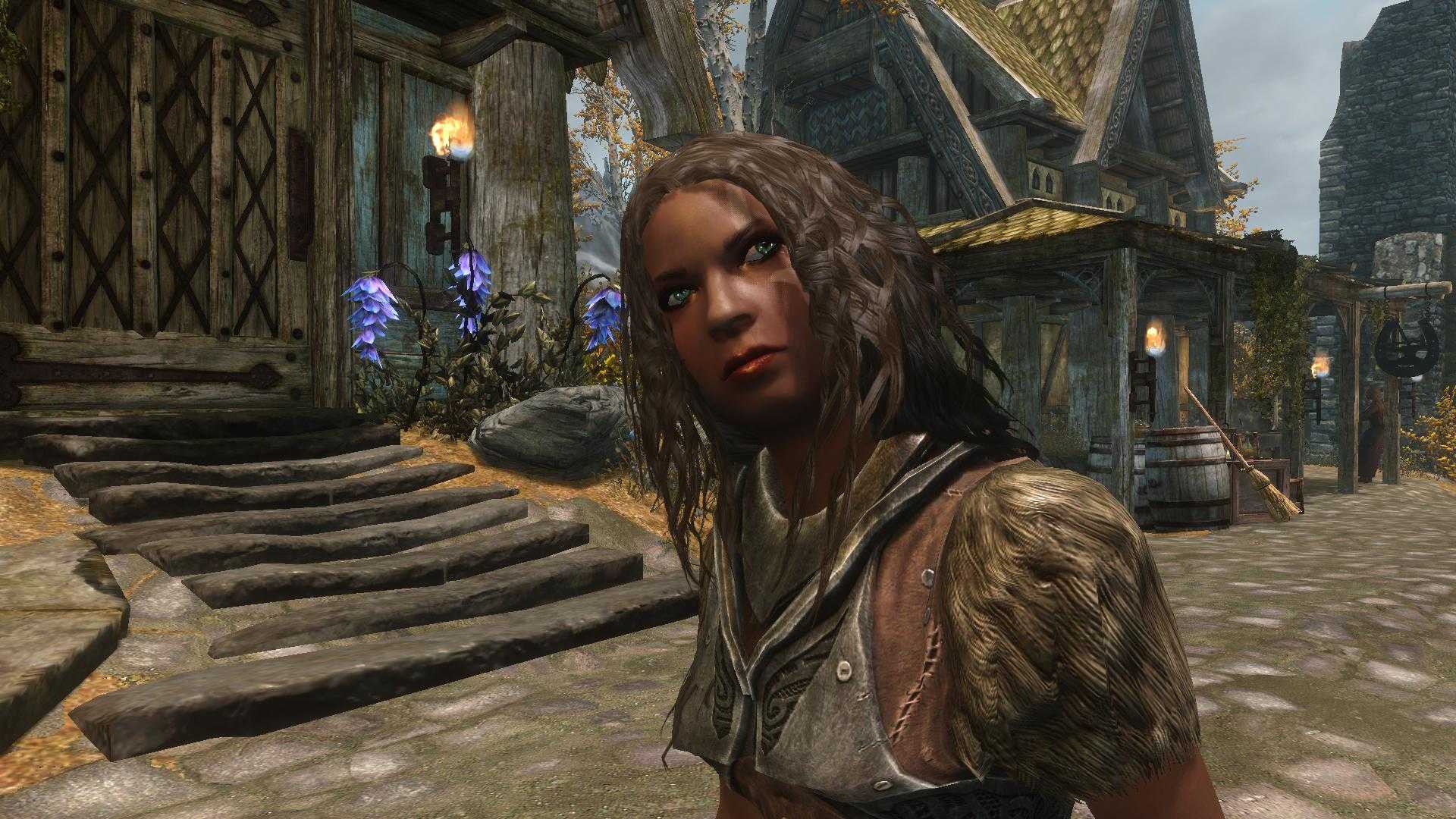 To open the option to marry her and to become thane of Falkteath. You should talk to the local jarl and complete three quests and help the locals of the city.
It is the most accessible title to earn as the city Falkteath is small. Rayya will be a reliable follower. She has an essential character, as she can not die until you land the final blow.
Iona
She is a Nord, and you will find her at the Riften Honey Side Housing. Iona is considered one of the best housecarls because of her higher health pool compared to the other housecarls.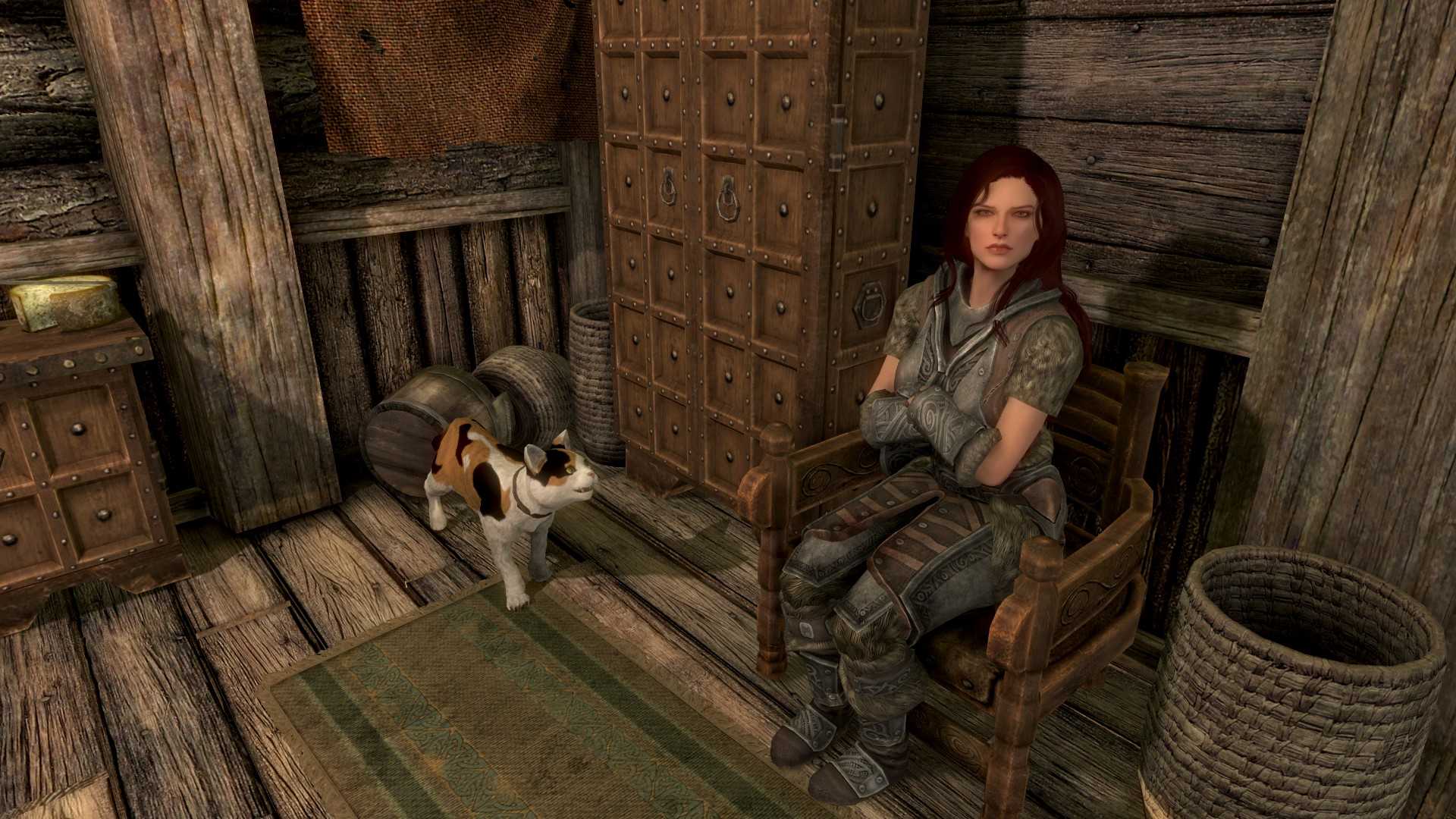 She will serve you as a loyal housecarl once you become Thane of Riften, you will find her after receiving the title. You can use her as a great follower or as an archer because she has a high level of skills for archery and one-handed combat.
But you should know that she is not an essential character and she will die. Once she is gone, it is for good.
Sylgja
Sylgja is a Nord miner coming from a decent family who lives in a small mining town of Shor's stone deep in the rift and the North of the Riften. She spends most of the time working hard in the mine of the redbelly. This is the place where you can find her if she is not around the town.
In to marry her, you have sent her satchel of letters to her family living in a small village called Darkwater crossing, in the northwest from Shor's stone.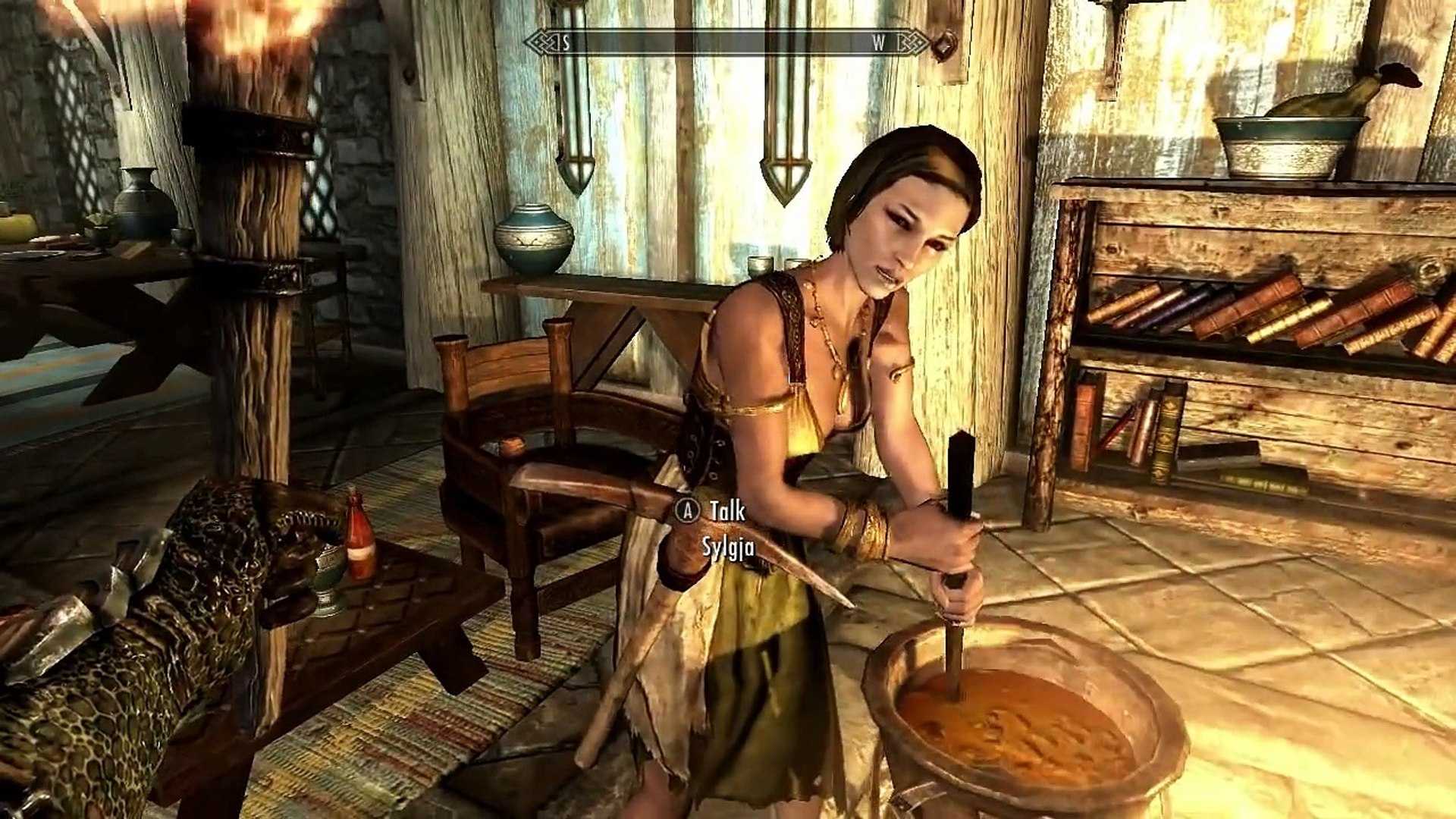 This is where the quest for special delivery begins. When you are done with the quest, you can marry her and will be given a necklace as a reward.
You will also be able to move into her house and gain the right over the things present in the place. A downside of this character is that she is one of those Skyrim spouses who can not you as a follower.
Orla
Orla is a Nord priestess who serves Dibella. She is a beautiful woman to look at but is like a mystery. She loves spending time in the temple of Dibella while performing the chores.
To marry her, you have to complete the heart of Dibella Quest. But like another Skyrim marriage has its pros and cons. Like, she will give you a daily income, but the priestess loves being in the temple so much that she would not leave the temple at any cost.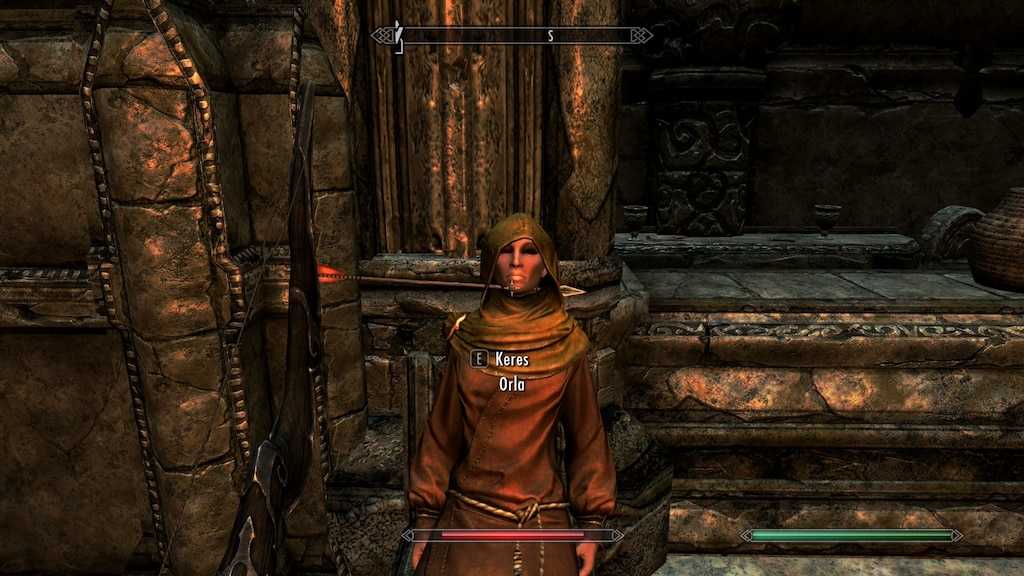 Even after you get married to her, in this case, having a house or not will not matter because you will not earn the lover's comfort by sleeping near her. She might not be the right choice for you as she has a maximum reach of 6 levels.
Jordis the Sword Maiden
A nor warrior with good skills of using one-handed weapons and archery. She has the capabilities of becoming your wife, follower, and housecarl if you can win different quests in solitude. Jordis is an excellent fighter and knows how to deal with enemies.
She is considered as one of the demanding ones. Because the process of making her your wife will make you perform different quests and also some crazy demands.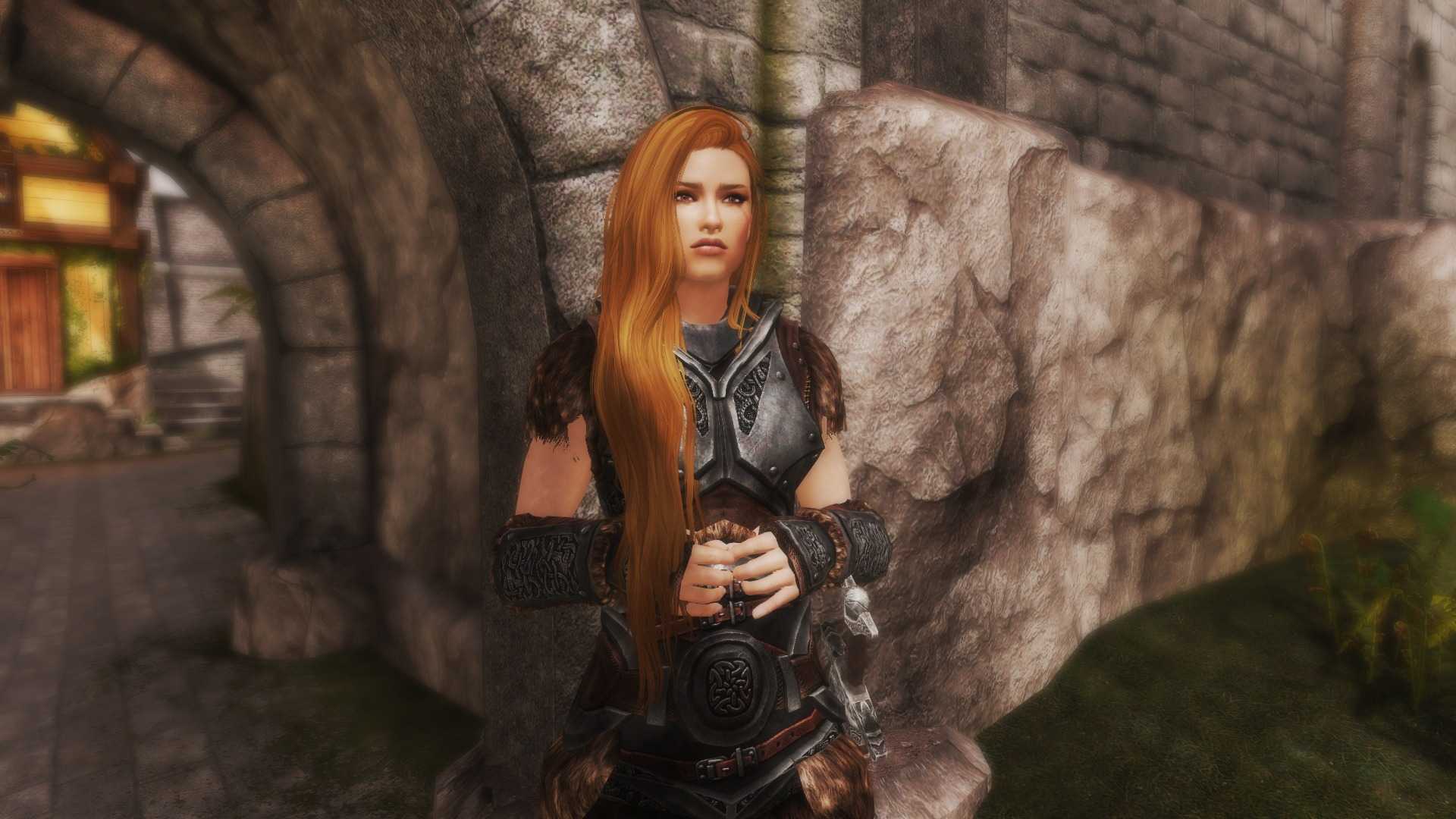 To marry her, you have to complete five quests and fulfill the personal request of Jarl Elisif. It would help if you even bought a proud spire manor for her.
A can marry her only after you meet all these requirements. But if you need a strong fighter by your side, then she must be on your list.
Avrusa Sarethi
If you ever pass by the rift, you must stop at the Sarethi farms. Avrusa is a Dunmer, living with her sister in this rural location called Sarethi Farms.
Avrusa is an apothecary. She has a fantastic personality and great dialogues, making her stand out from all other potential marriage candidates.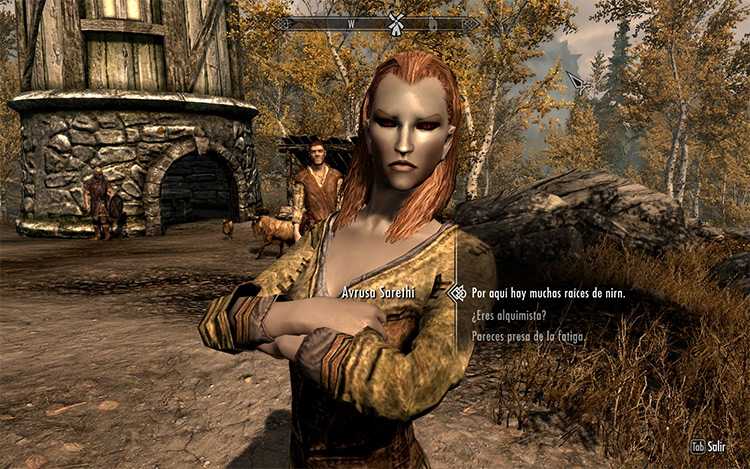 To marry Avrusa, you have to complete the Smooth Jazbay Quest. You have to gather 20 Jazbay grapes for her to use in her cultivation of the Nirnroot in the garden. Also, the amulet of mara is essential if you plan to be with her.
Dravynea the Stone Weaver
Dravynea is a Dunmer mage worker. She will be found in the Steamscorch Mine at Kynesgrove, east march. She may not have a pretty face like other women, but she indeed has a golden and kind heart. She is always up for helping people.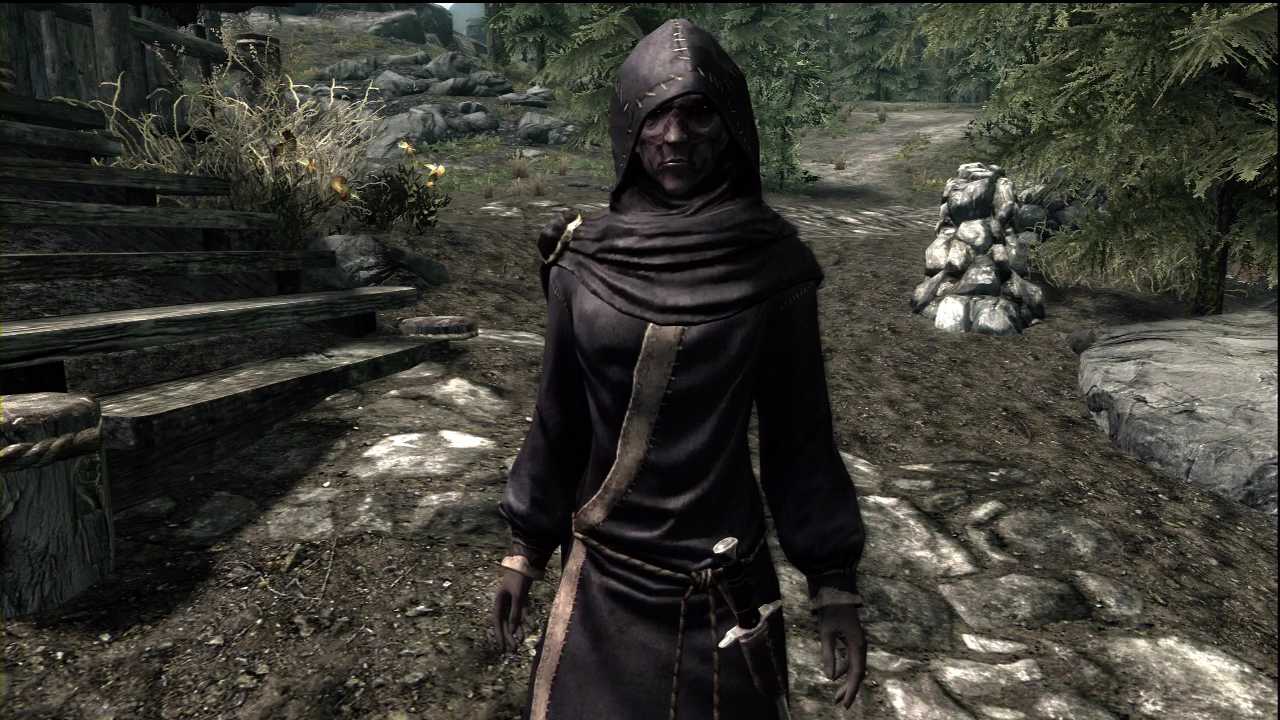 She works for the mineworkers' safety, is responsible for preventing accidents, and is also an excellent alteration trainer.
To marry this kind of heart is relatively easy. You have to complete a quest to unlock her as an option for marriage. Dravynea will not become your follower even after you two are married. But you will gain benefits from the shop she will start after you get married.
Brelyna Maryon
She is a great woman with high intellect. Brelyna is an assistant at the college of Winterhold. She can turn out to be a perfect wife for you if you are at the beginning of the game and need some assistance with your Skyrim adventure. She works outstandingly as a follower.
She deals an incredible amount of damage to the enemies. And the bonus here is that they can not kill her.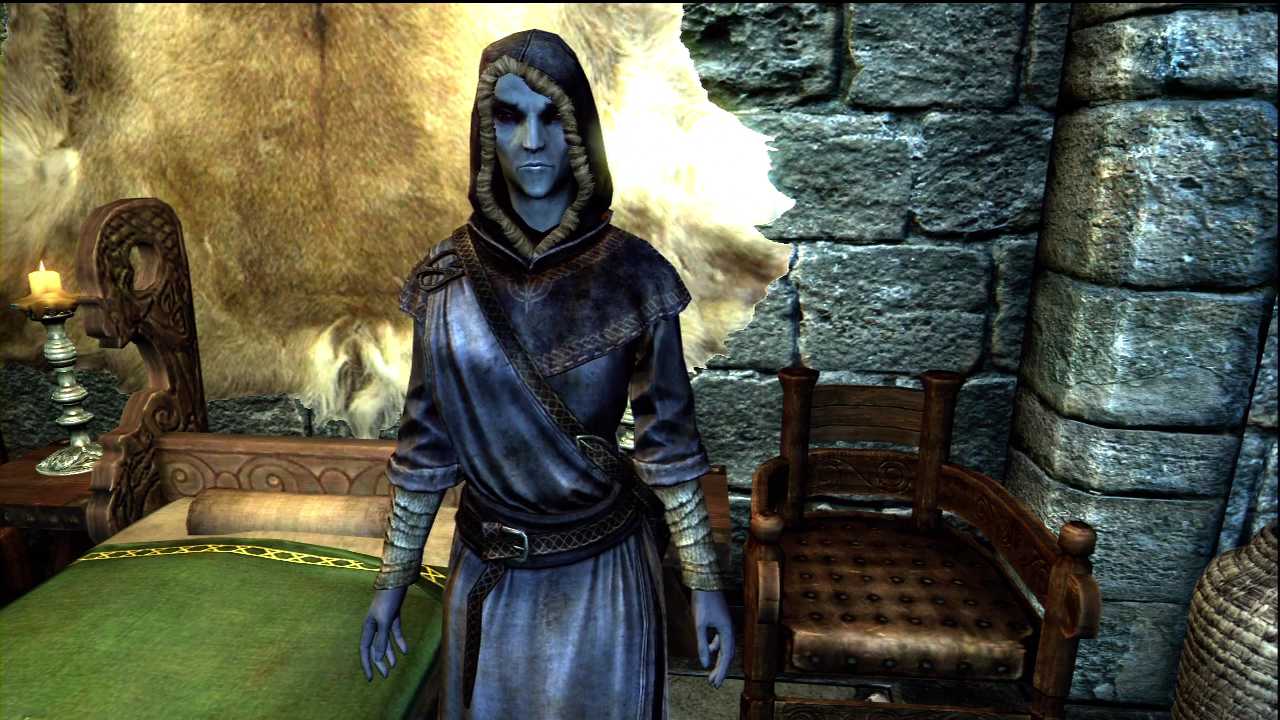 If you want a smart and robust companion, she is the best Skyrim spouse for you. To make her your wife, you have to follow the simple process, complete the Brelyna practice quest. And a plus point for you is if you have an amulet of mara, she will be proposing marriage to you. After you two are married, you can share her room at the college of Winterhold.
Frequently Asked Questions
Here are some of the interesting questions asked by Skrim fandom who are looking for a wife in Skyrim.
How many wives can you have in Skyrim?
You can only have one wife in Skyrim. If you kill your spouse or she die then you cant marry again. Even if you have more than one house, still you cant marry any other candidate in the Skyrim.
Can you marry serana if she is cured?'
No you cant marry Serana the Vampire in the official gameplay. However, there are various different mods available to unlock such feature in the game.
Can you have a child with your wife in Skyrim?
No, you can have a child in Skyrim. You can only marry a wife in Skyrim and aside from this she can cook other than that if you need any other changes in the game you can try various mods available for the game to provide you such features. One mod allows you to adopt children from Riften if you really want a child you can try it.
Can a woman marry a woman in Skyrim?
Yes, you can marry any gender in the Skyrim irrespective of the gender or race of the character.
Conclusion
These were some of the potential candidates for a player who wants to settle down. There are more options for romance that are available in the game. Each of them has different qualities and capabilities. You can choose your partner based on your requirements.
I hope this guide helps you on your quest to find the Skyrim best wife. If you think something was missing, or that I made some mistakes, please let me know in the comments section below.
And if you haven't played the game yet, then what are you waiting for? Go get Skyrim now.