GTA Vice City is the fourth game released in the Grand Theft Auto series of games. Despite having been released back in 2002, it is still one of the most popular games in the series. In the game plot, you get to the 1980s, where you merge with criminal gangs and various criminal groups in the Vice city.
Vice city is a city that was invented by the creators of the GTA game in Miami.
This is a very interesting and addictive game, but passing it without cheats for GTA Vice City is pretty difficult. But with the certain GTA Vice city cheat codes, you will be able to pass this game easily. They will help you to continue the different missions of the game, give you extra weapons, health, and transport, etc.
If you cannot finish the game the first time, don't despair – the cheats for GTA Vice City will definitely help you to do this.
GTA Vice City cheat codes are central to anyone playing the crimeathon who wants to skip straight to the action, granting you the ability to do everything from changing your character skin to spawning weapons and changing the weather, etc.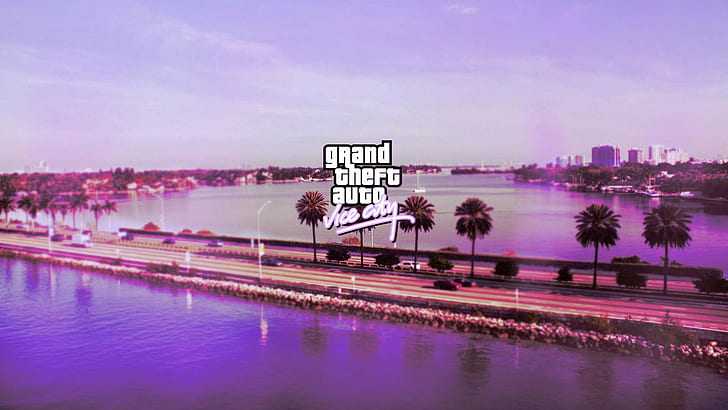 Remember that cheating is bad, in most cases. But since this is a single-player game, go right ahead. There are some things to keep in mind though, though rest assured, none of which will affect your moral integrity.
At this point GTA Vice City is available on a range of platforms, But below you'll find our list of all GTA Vice City cheats on PC so you can wreak havoc in Rockstars version of Miami wherever and whenever you're playing.
Cheats work in the PC version of GTA Vice City in the same way as the other versions, just with keyboard inputs instead of buttons.
GTA Vice City Cheats explained
Entering cheat codes in GTA Vice City is surprisingly easy. Rather than having to install a mod, perform an interpretive dance, or some other bullshit, you can just enter as you go. There's no special console, nor any specific commands to remember.
Just enter the codes below in whatever case you want, and you'll be rewarded with new godlike powers. If only it was that easy in real life. While entering cheats is all pretty simple, there are a few things to bear in mind when you are thinking of using them. Here is a quick rundown of what you should definitely know.
Save the game before you enter them. This is an obvious one, but make sure you always save your game before entering cheats, just in case something goes wrong and you cause a little too much havoc.
A lot of cheats cannot be deactivated. Whilst re-entering most "mode" style cheats bring up a "Cheat Deactivated" notification, we often found out that this didn't do anything and the cheat remained active until we quit the game or reloaded a save. This is another reason to save your game beforehand.
General Cheats
PRECIOUSPROTECTION = get 100% armor.
ASPIRINE = get 100% health.
THUGSTOOLS = set of weapons killer-sadistic.
PROFESSIONALTOOLS = a set of professional weapon for murder.
NUTTERTOOLS = set weapons for crazy madman.
YOUWONTTAKEMEALIVE = raise Wanted Level
LEAVEMEALONE = decrease Wanted Level
ICANTTAKEITANYMORE = Commit Suicide
YOUCANTLEAVEMEALONE = can't die
FULLCITYPEOPLEMINES = buy full city
FREEWAYFORANGELJOY = Get 100 bikes
AMERICAHELICOPTER = get ahunter helicopter
FLYINGWAYS = get a aeroplane dodo or kimo
Characters' Cheats
BOOOOOORING = Tommy goes slower.
ONSPEED = Tommy moves faster.
FANNYMAGNET = all women like you.
ICANTTAKEITANYMORE = suicide.
NOBODYLIKESME = people hate you.
CERTAINDEATH = makes you smoke a cigarette.
Vehicle Spawn Cheats
PANZER = tank.
THELASTRIDE = Romero's Hearse.
ROCKANDROLLCAR= limousine.
RUBBISHCAR = Trashmaster.
GETTHEREFAST = Sabre Turbo.
GETTHEREQUICKLY = old race car.
GETTHEREVERYFASTINDEED = machine newer.
GETTHEREAMAZINGLYFAST= rally machine.
BETTERTHANWALKING = Golf-car.
Cars Cheats
COMEFLYWITHME = cars can fly.
GREENLIGHT = all the traffic lights are green.
MIAMITRAFFIC = accelerate urban traffic.
TRAVELINSTYLE = Lightweight cars.
BIGBANG = explode all cars in sight of the player.
WHEELSAREALLINEED = wheels are the only visible car parts
THELASTRIDE = Spawns a Romero's Hearse
ROCKANDROLLCAR = Spawns Love Fist's Limo
RUBBISHCAR = Spawns a Trashmaster
BETTERTHANWALKING = Spawns a Caddie
AIRSHIP = Ships have flying ability
BIGBANG = Blows up all nearby vehicles
MIAMITRAFFIC = Aggressive Traffic
AHAIRDRESSERSCAR = All Pink Vehicles
IWANTITPAINTEDBLACK = All Black Vehicles
COMEFLYWITHME = Vehicles have flying ability
GRIPISEVERYTHING = Better Vehicle Handling
GREENLIGHT = All Traffic Lights are green
SEAWAYS = Vehicles drive on water
WHEELSAREALLINEED = Makes only vehicle wheels visible
LOADSOFLITTLETHINGS = Sportscars have bigger wheels
Weather Cheats
APLEASANTDAY = clear weather.
ALOVELYDAY = romantic weather.
ABITDRIEG = cloud weather.
CATSANDDOGS = rainy weather.
CANTSEEATHING = fog.
Skin cheats
STILLLIKEDRESSINGUP = cyclic change of skin players with any of peds.
LOOKLIKELANCE = skin lance.
MYSONISALAWYER = skin lawyer.
ILOOKLIKEHILARY = skin Hilary.
ROCKANDROLLMAN = skin Rock'n'Roll man.
ONEARMEDBANDIT = skin "one-armed bandit".
IDONTHAVETHEMONEYSONNY = skin mafia.
FOXYLITTLETHING = skin mafia daughter.
WELOVEOURDICK = skin "Scotsman".
DEEPFRIEDMARSBARS = Fat Body
PROGRAMMER = Skinny arms and legs
STILLLIKEDRESSINGUP = Random Change of Clothes
CERTAINDEATH = Smoke a cigarette
CHEATSHAVEBEENCRACKED = Play as Ricardo Diaz
Miscellaneous Cheats
LIFEISPASSINGMEBY = increase game time speed.
FIGHTFIGHTFIGHT = the people start to fight each other.
OURGODGIVENRIGHTTOBEARARMS = give people weapons (dangerous!)
ONSPEED = Makes everything faster
BOOOOOORING = Makes everything slower
NOBODYLIKESME = Everybody wants to kill you
CHICKSWITHGUNS = Only Female Peds carry weapons
CHASESTAT = Shows Media Level
GTA Vice City secrets
See the Village People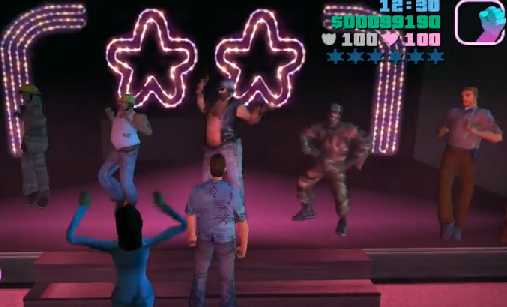 To see the village people, Go into the Malibu Club and take a gander at the stage. There, you will find a reasonable facsimile of the village people. The Malibu Club is the place that appears to be inspired by the Village People performs on the stage.
Everyone from wealthy, trendy women to Cuban gang members are in attendance. There are no signs on the building depicting the name of the club, but it is referred to as the Malibu.
The club can be purchased by protagonist Tommy Vercetti for $120,000 after the mission Shakedown, which then triggers a series of missions. After completing the missions, the club generates up to $10,000 in revenue a day.
Shoot the Moon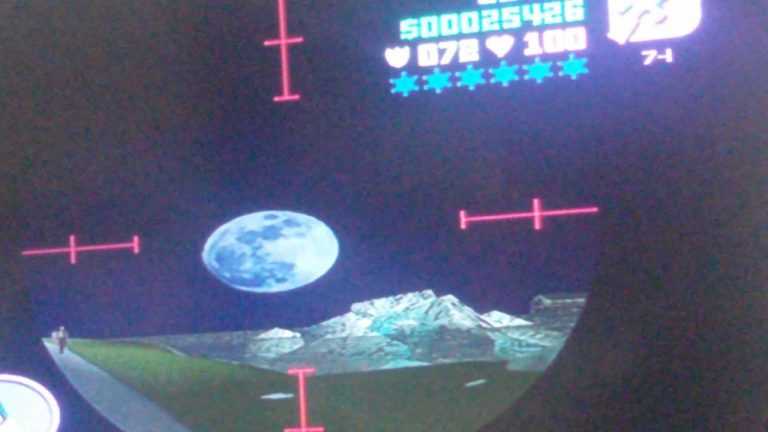 The moon changes its size when shot at with the Sniper Rifle. Do it twice and see the magic happen. If you shoot the moon with a sniper rifle, it gets bigger/smaller. It is an easter egg intentionally kept by Rockstar in the game.
The moon first appeared in Grand Theft Auto 3 and has appeared in every game since then with the exception of Grand Theft Auto Advance. It is featured in every third person game in the series. In the 3D Universe games, shooting at the moon with a Sniper Rifle will cause it to change the size.
Increase the Tank's Speed
To increase the tank speed, turn the tank's turret around so it faces backward. Now keep firing while accelerating and you will see going a lot faster.
Rob the Bank
You can rob a bank. After you have completed the Malibu mission "The Job", you can rob 'El Banco Corrupto Grande' for some easy money. Walk right in and turn right up the stairs. This will give you a four-star wanted level.
Then walk into the manager's office to get 1/3rd of the cash. The rest of the cash is in the room with the elevator, on the right side. Then jump off the balcony and just run outside. To shake the police, you can turn left to the nearby Pay N' Spray. It's not too much, but it's easy to cash.
BulletProof Cars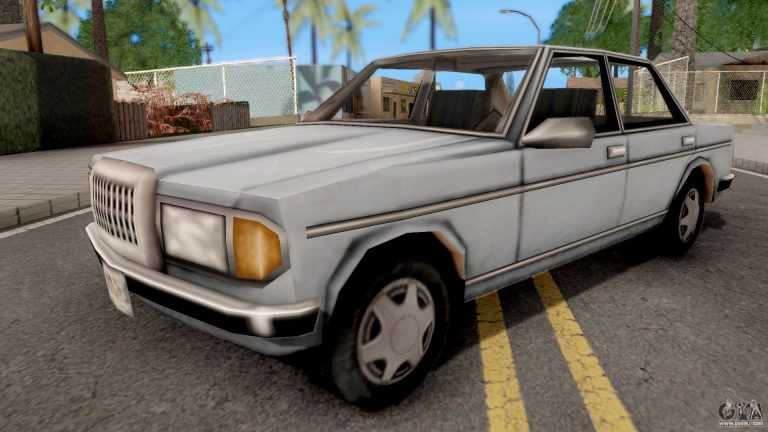 Admiral car.  Also fire-proof, explosion-proof, and collision-proof car. Activate the Guardian Angel's mission, and kill the Haitian gang members. The Admiral is the white car that Diaz drives in the cut-scene.
Deliberately try to fail the mission by killing Diaz, Lance, or letting the Haitian biker escape with Diaz's money.
Once the mission fails, the Admiral's doors will be unlocked and you can drive it back to the garage or place of your choice. Naturally, you will have to purchase property that has a garage first.
Beach Ball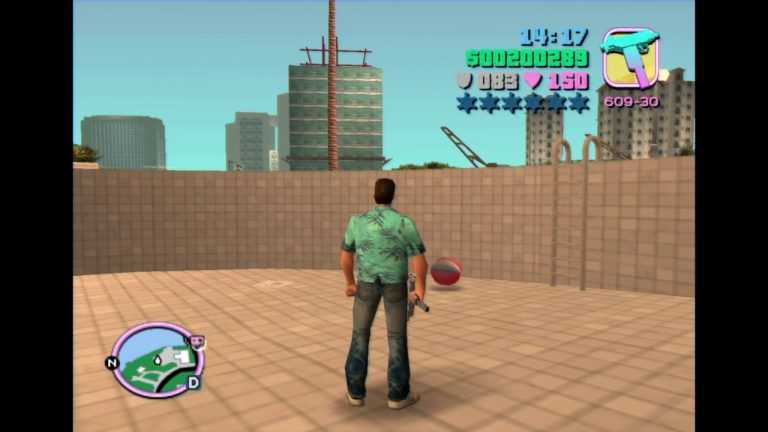 Go to Starfish island. When heading west, go into the first house on the right side. In the empty pool, you will see a beach ball. When you run into it, it will automatically bounce. Bounce it on your head and you will see that numbers will appear. The trick here is to always be in the shadow of the ball.
Ammo Trick
If you pick up the regular shotgun from starfish island at your hideout, and then go out and find the spas out in the city, your 50 shells from the regular shotgun will be transferred to the new upgraded gun you just picked up.
Buy Companies Wisely
One of the advantages of buying expensive companies rather than smaller ones first is you can get more money in return. For example, if you buy the Print Works for $70,000, you can get $8,000 dollars per day to make buying the other companies easier. Do not forget that you have to complete a certain mission in the Vercetti Missions before you can purchase companies.
Instant Health Power-Up
For instant power-up, drive up next to a hooker and wait. If you are driving a swank enough car, she will start talking to you. Eventually, she will get into the car. At this point, drive to a quiet spot and see the magic happen. The car will start rocking, and your health will automatically grow from 100 to 125.
This health-up only works until the next time you die in the game.
Enter Golf Course Without Losing Your Weapons
Here is a way to enter the golf course without having your weapons confiscated. First, take the Comet car nearby and drive it next to the fence. Get out and jump onto the car. Then Jump onto the fence, and then jump onto the second fence at a diagonal angle and drop down past it.
You will now make it into the golf course with all your weapons. This trick can be useful especially for the "Four Iron" mission.
He Sleeps With the Fishes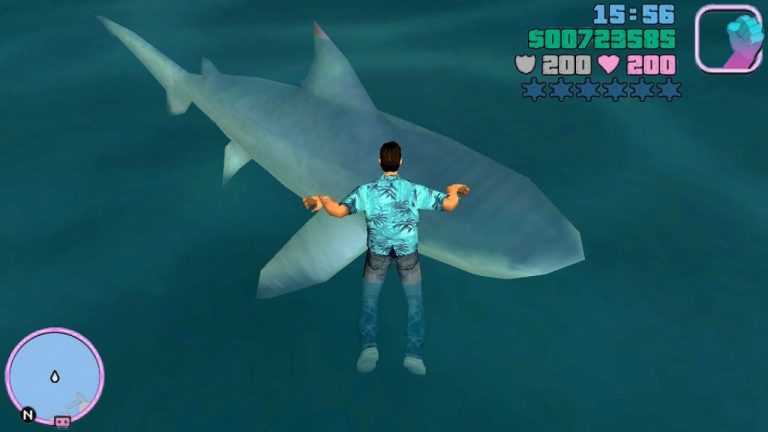 Get a boat. Then go between the Golf club and the third island. Go up to the rock and stop your boat there. Get the sniper rifle in the cheat and look down on the rocks from the boat. You will magically see a man in boxers with concrete on his feet.
Free Money From Parking Meters
Unfortunately, there are no cheats available for getting free money. But there is a way to get free money. To earn money quicker, trying hitting into the Parking Meter. Drive over parking meters with your car or bike. This will empty out the cash into the streets.
You get free money quicker. You can enjoy free money but obviously, that takes a long, so to get more money, complete a few missions and until that dollar sign shows up in front of your property, you should be able to build upon the revenue you earn through the missions you do.
Porno Flyers
Dildo Dodo is a mission in GTA Vice City and was given to Tommy Vercetti by film director Steve Scott at the studio in Prawn Island, Vice City. Vercetti stops at the Film studio to know about the film's progress.
The director tells him that Candy Suxxx and Mercedes Cortez have been brilliant and that they are preparing to film the boat scenes tomorrow.
Vercetti reminds Scott that there are to be no giant sharks in the film. Vercetti asks him if he has printed the promotional leaflets. But he knows that they are not allowed to distribute them. Vercetti tells him that he has his plans.
He then enters a Skimmer parked on the water by the studio. Vercetti then flies across Vice City's main island Downtown, Little Havana, Little Haiti, Escobar International Airport, and Viceport districts, dropping the porn film promotional leaflets across various parts of the Vice City Mainland here and there.
After you complete the mission, the flyers will continue to blow around town as long as you are playing the game.
Reduced Felony
If you want to kill the police without receiving a load of wanted stars, use the main blade of a helicopter and angle it so that the blade hits them directly. You accrue less "wanted points" in this way.
So that was the list of all the cheats and secrets in GTA Vice City on PC. Now, you can wreak havoc in Rockstars' version of Miami wherever and whenever you're playing.
Thanks for reading. Hope you found this article helpful.