The Ministry of Information and Technology, Indian government invoked Section 69A of the Information Technology Act and imposed a ban on 118 Chinese apps, which also include the popular mobile title called PUBG Mobile.
With more than 700 million downloads, PUBG ranks among the most popular smartphone apps around the world. It was removed from the Google Play Store and Apple App Store, leaving several million users in India in the dark.
Some gamers are also facing the network login failure issue, meaning the game's servers are slowly being blocked. All the 118 banned apps were engaged in
"activities which are prejudicial to sovereignty and integrity of India, defense of India, the security of the state and public order," the Indian Ministry of Electronics and Information Technology had said in a statement.
Earlier in June, a similar ban was put on 59 apps, including ByteDance's TikTok, Alibaba's UC Browser, and Tencent's WeChat.
Just days after, the Indian government now placed a fresh ban on more than 100 Chinese apps including the popular battle royale game PUBG amid escalated tension in Ladakh, a made-in-India alternative has been announced.
Indian Alternative- FAU-G
Barely a few days after the ban of popular Battle Royale game PlayerUnknown's BattleGrounds in India, PUBG Mobile developer Tencent geared up to challenge Indian authorities on the ban.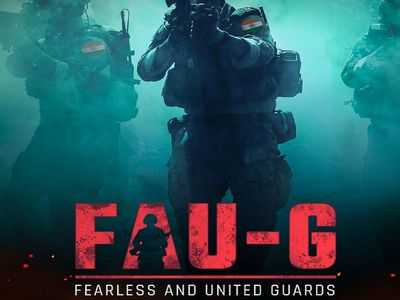 But it looks like Indian companies are already at work in launching alternatives to this game. And while many of them are out there already.
If you're looking to fill the void left by the battle royale title, it looks like there will be another contender joining the fray.
Bollywood star actor Akshay Kumar announced an Indian-made alternative to PUBG Mobile, titled Fearless And United Guard (FAU-G). This move has taken the gaming community by storm, and the game is viewed as an alternative to PUBG Mobile.
The game seeks to plug the popular demand – the PUBG Mobile alternative, which is sure to see a massive uptick. According to Akshay Kumar's announcement on social media, FAU-G is being developed not just for entertainment but also to educate younger generations about the Indian Army's sacrifices.
Post Akshay Kumar's announcement, Twitter understandably exploded, with fans having a variety of reactions to FAU-G, and Akshay Kumar.
FAU-G (Fauji), which in the Indian language is called a soldier, comes as a response to PM Narendra Modi's 'AtmaNirbhar' idea. Here's everything we know about the FAU-G game so far.
Akshay Kumar, in collaboration with a Bengaluru-based game developer 'nCore,' has unveiled an Indian version of the game called Fearless And United: Guards or FAU-G. Under the mentorship of Akshay Kumar, FAU-G  is expected to be launched soon.
Keeping with Prime Minister Narendra Modi's vision of Atma Nirbhar Movement, a Bengaluru based gaming publisher 'nCore' is all set to launch the homegrown multi-player action mid-core gaming title FAU-G sometime around October this year.
Coming as it did in the wake of the Indian government's ban on a slew of Chinese apps including PUBG, many appear to be looking forward to the new game FAU-G.
FAU-G game has already been trending on the internet for a few days now and garnered a lot of attention because of the uncanny resemblance of its name with PUBG, which is no longer available to download in India.
The new title FAU-G has just been announced on social media but few details are yet to be revealed to the audience. Meanwhile, if you have downloaded PUBG, it can still be played on your phone.
The next possible step for this ban process to complete is for Internet Service Providers(ISPs) to block access to PUBG Mobile to all users in India.
The FAU-G game is based on real scenarios encountered by the Indian Security Forces to deal with both domestic and foreign threats, especially from China. Akshay Kumar recently shared the poster of the game and said, "Besides entertainment, players will also learn about the sacrifices of our soldiers."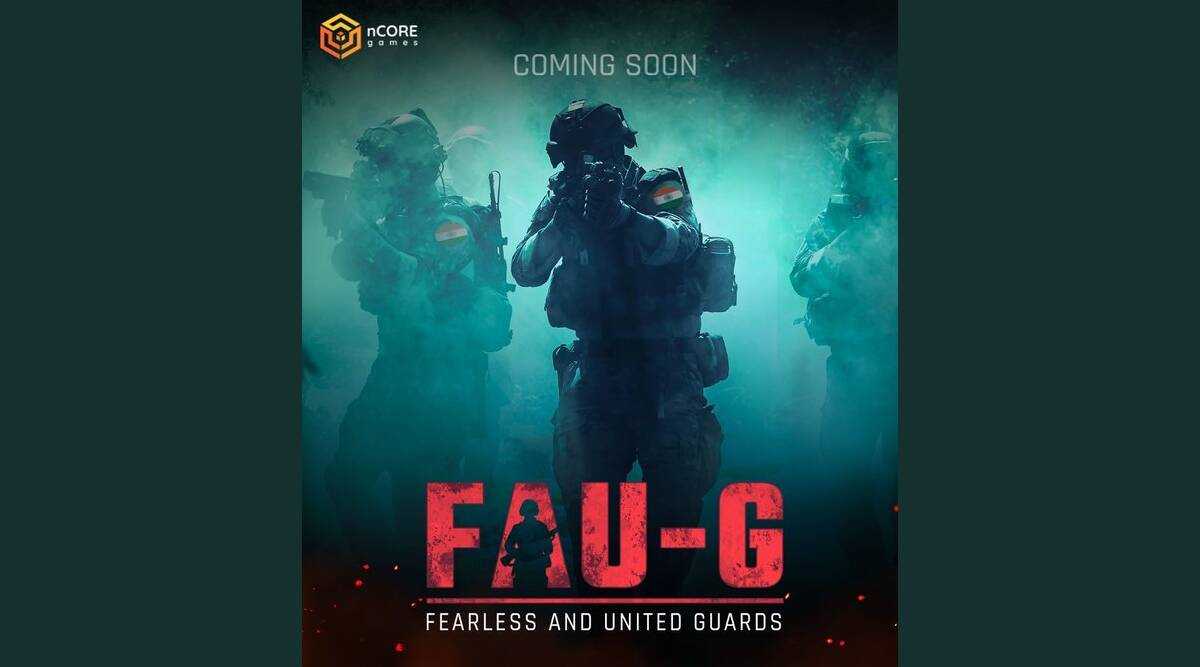 In-game campaigns will be based on real-life encounters of Indian armed forces. The game's first level will be set in the Galway Valley backdrop, where the violent clashes had broken out between Indian and Chinese troops in June 2020. Followed by third-person shooting gameplay in the subsequent releases.
He said that the project is also in line with Prime Minister Narendra Modi's call for an "Atmanirbhar Bharat" or self-reliant India.
The game is expected to launch at the end of October and the game will be made available both on the Google Play Store and the Apple App Store.
Fan reactions to the new game have been generally positive, with Akshay's fellow actor Vidyut Jammwal also showing support for the game. Fan reception to Akshay Kumar's involvement with the FAU-G title has also been mostly positive.
Akshay's tweet adds that 20% of net revenues earned through this game will be donated to 'Bharat Ke Veer trust that is created by the Home Minister of India and will indeed be given to India's 'Bravehearts'. 'Bharat ke veer' trust is a fund-raising initiative by the government of India, that was set up after the 2019 Pulwama terror attack, to support members of the Indian paramilitary forces.
What do the Publishers say?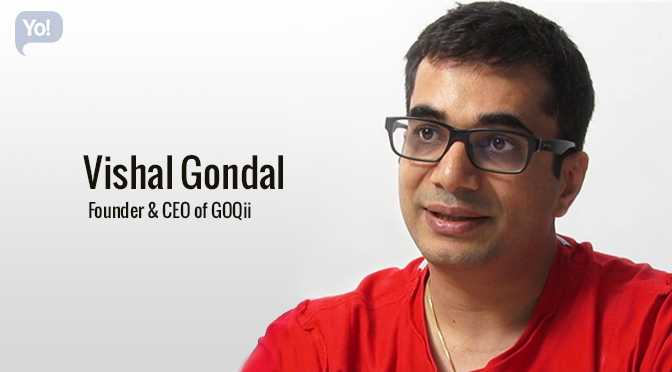 The title is announced by Vishal Gondal, CEO of GOQii and the father of the Indian gaming industry. nCore Games, a Bengaluru-based firm that was founded in 2018 and counts gaming industry veteran Vishal Gondal as an investor, is developing the upcoming game.
Founder and Chairman of the gaming publisher, Vishal Gondal, who had earlier created India Games in 1999 and sold it to Disney for around $100million back in 2011, had invested an undisclosed amount in nCore Games in March last year and serves as a strategic adviser to the start-up.
He says "nCore team has in-depth experience in different genres especially mid-core games. We managed genre-defining MOBA games like Vainglory of SuperEvil Megacorp for the worldwide audience. We have also worked with global studios like Rovio.
We have an experienced team and is constantly expanding to bring the best talent together to create games that Indian gamers can relate to while playing.
It is a matter of great pride to respond to PM Modi's call and present the world a world-class game, which will not only help gamers in a virtual setting fight the forces of evil; but also positively contribute to nation-building by supporting our martyrs,"
According to Vishal Gondal, the game has been in the works for the past few months. He said, "This game was in the works for some months.
In fact, the first level of the game is based on Galway Valley," referring to the deadly clash in Ladakh in June that led to the martyrdom of 20 Indian soldiers and an unspecified number of casualties on the Chinese side.
Further, Gondal revealed that Akshay also helped with the concept of the game. He said the actor came up with the title of the game FAU-G, inspired by the Hindi word "fauji" which translates to a soldier.
He added that they are expecting to attract 200 million users in a year.
This Year nCore is planning to launch three games. The first one is FAUG and the other one is about the Cricket IPL game. The cricket game will be launched around the beginning of IPL and another music game is expected to be released later this month.
It is confirmed that FAU-G will be launched in late October but the exact launch date is not revealed.
Rumours Busted
There have been rumors that late Bollywood actor Sushant Singh Rajput was associated with the recently launched game 'FAU: G'. The gaming team has now released a statement claiming that only Akshay Kumar is involved with the FAU-G project.
Vishal Gondal, took to Twitter to clarify that the rumors are absolutely false and baseless. He clarified that only Akshay Kumar, who is the face and representative of FAU: G, has been a mentor to the company and no other star.
In a statement, Vishal Gondal clarified, "This statement is being issued to address certain ongoing rumors on social media that FAU: G was conceptualized by late actor Sushant Singh Rajput, which is completely false and baseless.
nCore is a mobile game and interactive entertainment company, based out of Bangalore, India. nCore was founded in 2019 by me and  Mr. Dayanadhi MG & others who have been in the gaming industry for over 20 years.
It involves a team of over 25 programmers, artists, testers, designers who have worked on top gaming titles in the past and are currently developing the FAU: G game. We create and publish category-defining mobile games for the Indian market.
Mr. Akshay Kumar has been a mentor to nCore. FAU: G is designed and developed by the team at nCore. All copyright & intellectual property related to FAU: G is owned by nCore."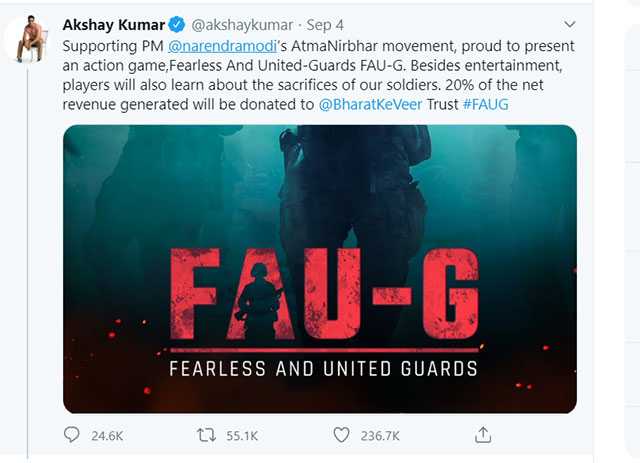 On the plagiarism row, he added, "Further, there are stories doing the rounds that the poster of our action game, FAU-G, is plagiarised.
We would like to further clarify that we have officially bought the license to use the image from Shutter Stock. Additionally, this is just a teaser poster and we would be releasing the official game Title Screen and in-game art soon.
To protect our interests, nCore and our founders will be initiating all the necessary actions as may be legally advised against all such persons including any foreign nationals who may be percolating such baseless and fake news for the reasons best known to them. #JaiHind"
As for the game itself
As for the game itself, we do not know much about the gameplay. But judging by the timing of the announcement of the title, it will probably be a PUBG Mobile clone, similar to the TikTok ban from a few months ago, which led to a wave of local social networks that tried to emulate the TikTok service.
nCore Games is taking advantage of a massive hole left in India's mobile gaming industry with the ban on PUBG and PUBG Lite.
FAU-G is slated to launch soon and so many are excited about it, so we should have more details on the game shortly. One of the best things about PUBG Mobile was its ability to play reliably even on budget smartphones. So we will have to wait and see if FAU-G retains that particular trait.
It is expected that in FauG, we get missions just as the Indian Army gets to combat the terrorist and survive other dangerous situations. Or it can be exactly the same as PUBG, meaning we will have to survive on an island. But the island may have Indian native places.
FauG game may also provide different modes. We may expect many options in FauG like we would have to fight against other terrorists or we could get the option to play the game offline with an interesting story.
Conclusion
The primary sentiment in the gaming community at large in India is that this move will perhaps be the start of games being developed in India.
There is massive potential for game studios in India, with several studios like the Pune-based Nodding Heads Games already taking enormous strides which will also help in the 'Make In India' initiative by the Indian Government.
And now, with nCore Games heading the development of FAU-G, fans can only hope that it paves the way for more pathbreaking gaming titles taking birth in India.